Sergio Perez cast a dejected figure after Saturday's qualifying in Monaco, the Red Bull driver struggling to believe the "big mistake" that has left him dead last on Sunday's grid.
Perez was on his second flyer in Q1 when he entered Ste Devote with too much speed and lost the rear end of his RB19.
The Mexican's car – and its driver's ego – bore the brunt of the heavy contact with the barriers.
"I cannot believe what I've done," said an incredulous Perez after the incident. "It just caught me by surprise.
"Just getting the rear out of shape – especially really late into the corner, that really caught me out. It's the way how we were trying to get the lap time out of it, but it just went over the limit and I became a passenger.
"There was nothing else I could do, because it was really late in the corner and I could not cut the corner or go out of the corner."
Perez initially believed that he had secured his safe passage through to Q2 just before his crash. But the field's rapid progression eventually dropped him to P20 by the time the segment concluded.
"It came around as a big surprise," said last year's winner.
"Saying that isn't an excuse. I should have done better today, and all I can say I'm very sorry to my team, because you put so much energy, so much work preparing everything, and then you just disappoint everyone like this.
"I'm super disappointed today with myself and I know that tomorrow it's going to be an impossible race."
Red Bull team boss Christian Horner suggested that Perez had perhaps been distracted by an Alpine rejoining the track on his right as he barreled down towards Ste Devote.
"I can only think he was distracted by the Alpine on the right-hand side because he just misjudged that first turn and the circuit was only going to get faster and faster," Horner told Sky F1.
"He'll be kicking himself for that. I think he just went in too fast. Maybe he was distracted. You can see the overspeed, he had a bit of a snap on entry and it wasn't a small tap."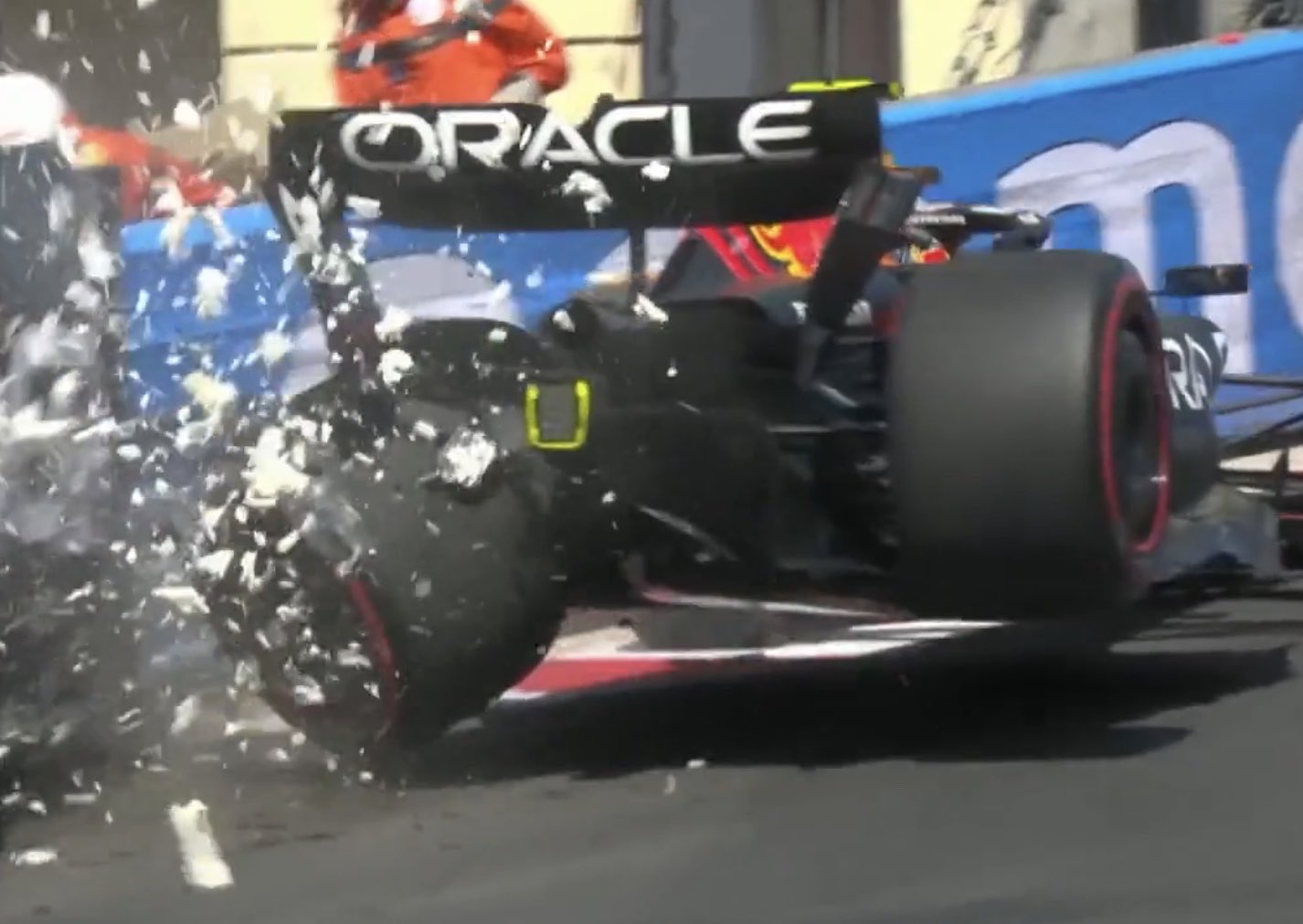 Horner said that Red Bull may build up a new chassis for Perez for Sunday's race as a matter of precaution.
"We might have to change the whole lot, the chassis, just as a precaution to be honest with you," he added.
"I think first of all, we're just getting the car back, we'll make that call when we've got it back.
"I think that it's so hard, Max started from that position a few years back and I think he just made it into the top 10.
"Scoring points tomorrow will be the target for Checo because it's likely to be a one stop race, you're caught in the crocodile and you can't use your pace."
Keep up to date with all the F1 news via Facebook and Twitter