Alpine sporting director Alan Permane has gone out on a limb ahead of next weekend's Spanish Grand Prix, to claim that the Enstone squad will perform better than Mercedes in Barcelona in the wake of its strong weekend in Monaco. .
Esteban Ocon was in the fight for pole position in Saturday's thrilling shootout in the Principality, but ultimately qualified fourth behind Max Verstappen, Fernando Alonso and Charles Leclerc.
However, a flawless performance by the Frenchman in challenging conditions coupled with impeccable execution by his team delivered a well-deserved P3 podium to the pair on Sunday, while Pierre Gasly added to Alpine's haul of points with a seventh-place finish.
Permane was particularly satisfied with the impact of Alpine's latest updates in Monaco, some of which were circuit specific.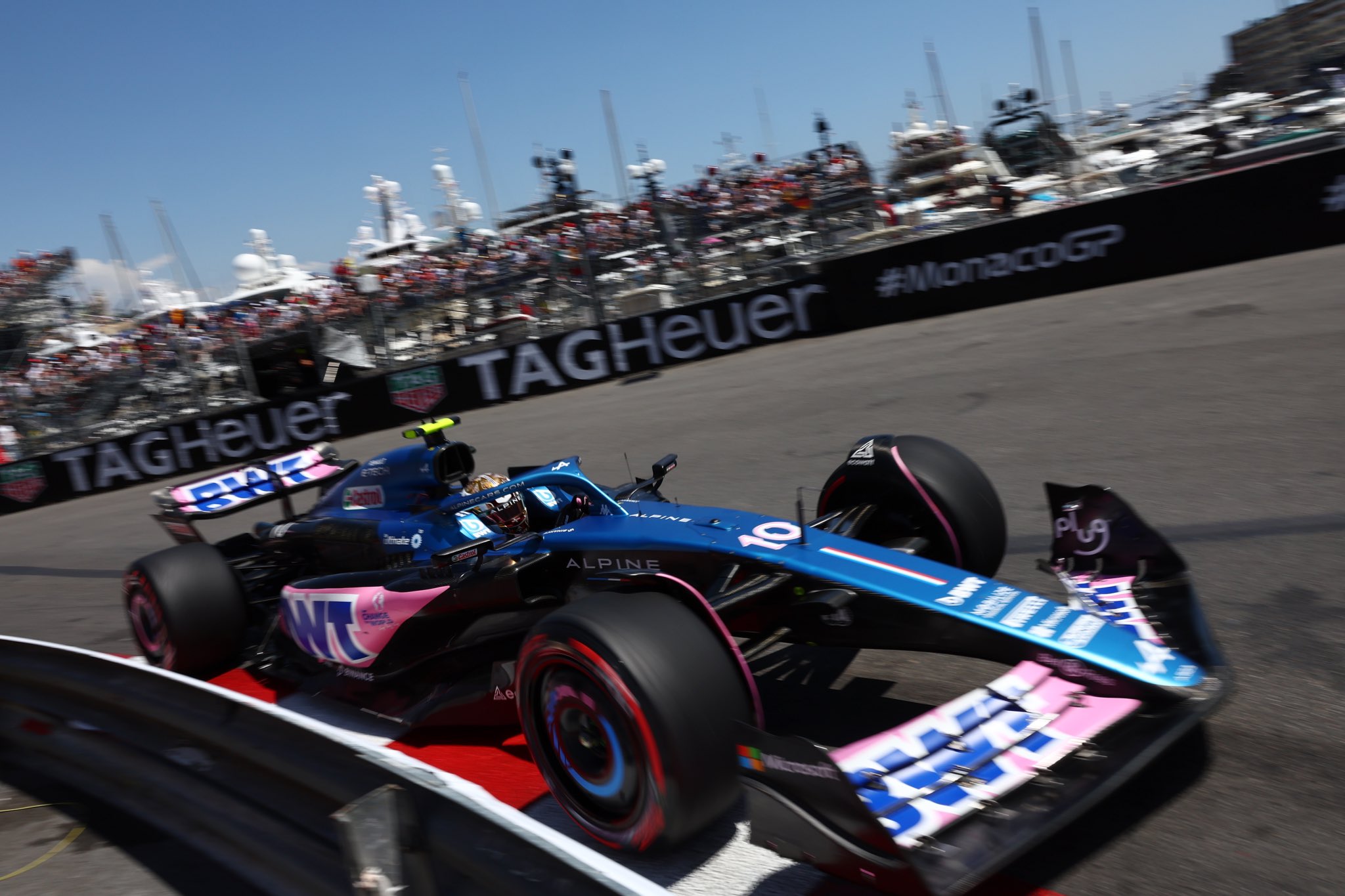 But the Briton sees no reason why the team's A523 can't challenge Mercedes and perhaps Ferrari in next weekend's Spanish Grand Prix.
"I don't think this is a Monaco special car, it is just the upgrades we put on for Imola and also for here... the car is working well," commented Permane after last weekend's impressive display.
"I fully expect to be in front of Mercedes and with Ferrari at the next race. Max is too far away, and when Checo is on his game, he will be as well.
"Fernando is going to be very difficult but I don't see why we can't race with Ferrari and Mercedes, which we have done [in Monaco] and as we did do in Miami as well.
"They were quicker than us ultimately, but we were in a race with them. That is where we are aiming for."
Permane revealed that Alpine will implement another update on its car at the Circuit de Catalunya where the team expects to gain a better understanding of its A523's performance.
"Monaco is obviously an outlier of a track and we are happy to have done well," he added.
"We are expecting to do well in Barcelona and it will give us a much better understanding of the car.
"We have got another little upgrade coming there, as we will have most tracks, so that will go on and we will be able to measure a bit more accurately where that is."
Keep up to date with all the F1 news via Facebook and Twitter