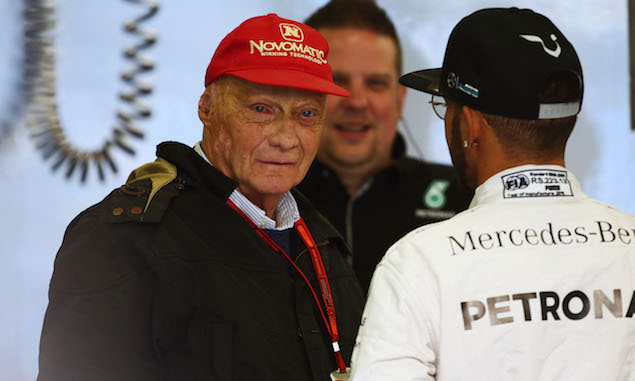 Never short of a strong opinion, Niki Lauda believes the qualifying farce in Australia shows Formula 1 has lost direction.
Elimination qualifying proved a frustrating change at the start of the 2016 F1 season, with little running taking place towards the end of Q2 and pole position being decided long before the end of Q3 as both Ferrari drivers only completed one run.
The new format was introduced following unanimous approval from the teams, Bernie Ecclestone and the FIA, but Lauda says the way decisions are made is not working.
"We have lost all direction and now it is very simple," Lauda said. "Normally Bernie and the teams stick together because we have contracts with each other to run the business of the sport, but it has changed because Bernie and Jean Todt try to decide things beforehand together and if the teams don't like it they can vote together against us or the other way round.
"The whole system is blocked where everybody is defending his own position and nobody is thinking globally what is best for the sport and therefore we make the wrong decisions."
Lauda even explained how the new qualifying format came about, saying Ecclestone had good intentions when suggesting a change.
"In the strategy meeting Bernie stood up and said we need more excitement. So the first idea was that whoever qualified first would have to start from tenth position and the tenth guy starts from the first position. [Christian] Horner said 'Yes' because he thought he would be tenth and that's how it all started.
"We all laughed but it was serious. Then Charlie came up with this new system to get out of this problem with first and tenth and it led into this big mistake and that's how it happened."
REPORT: Hamilton takes pole amid farcical qualifying scenes
Silbermann says... An unqualified failure
2016 F1 season: Team-by-team preview
Keep up to date with all the F1 news via Facebook and Twitter