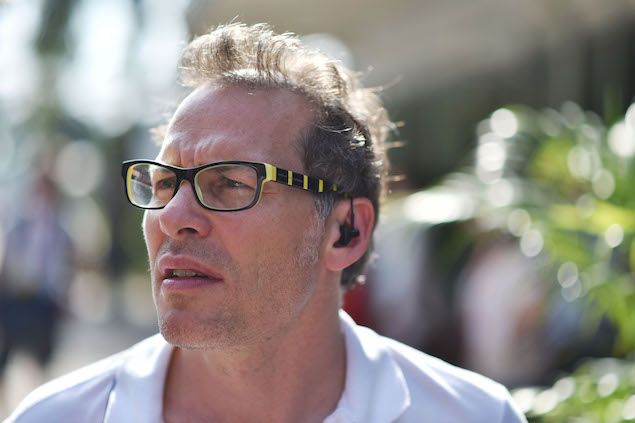 Jacques Villeneuve thinks Formula One drivers should not complain about the current state of their sport, with the 1997 world champion saying "they should just shut up".
F1 racers have been getting increasingly vocal in their criticisms of the series' governance. Last month, they asked for a major reform of what they called an "ill-structured" and "obsolete" decision-making process in an open letter sent out by the Grand Prix Drivers' Association [GPDA].
Although Bernie Ecclestone initially sided with the GPDA statement, the 85-year-old supremo then declared that F1 drivers "should not even be allowed to talk". Talking to Autosport, Villeneuve, who won the 1997 title with Williams, explains why he could not agree more.
"The way the drivers have been complaining is terrible for F1," the Canadian said. "It's not their problem. They should just shut up. It's not their problem how good or bad the show is on TV. They should just get on with their job.
"In a classroom, how many of your classmates would be able to make educated decisions? Not many. Take a group of 20 drivers. Take maybe two of them and the rest should just shut up. So why would you want to give them power?"
After the qualifying furor abated with a return to the old format formally approved on Monday by the FIA, there is another power struggle brewing about the 2017 technical regulations.
F1's ruling body has already released a series of bodywork changes, which will see lap times that could be up to five seconds per lap faster than at present with wider cars and tyres set to be introduced.
However, the planned tweaks have received tepid support from the drivers, who fear that the increased levels of downforce will result in less overtaking opportunities.
Asked about 2017, Villeneuve says F1's key stakeholders should stop tampering with the recipe all the time.
"They should stop changing the rules full stop," the 45-year-old added.
"In all the noble sports like tennis and football, the rules haven't changed in 100 years, even when it is boring, and people respect it."
F1 bosses have until April 30 to finalise next year's set of regulations.
Villeneuve: F1 should not try to be like Hollywood
Eric Silbermann ponders the outcome of the qualifying format row
Keep up to date with all the F1 news via Facebook and Twitter