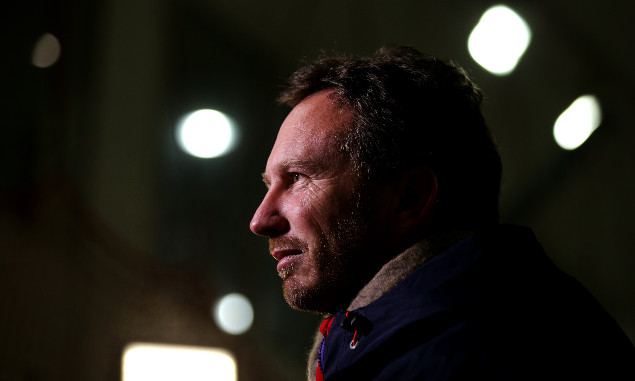 Christian Horner admits the Red Bull RB11 is not ready yet but should be able to run at the first test in Jerez on Sunday.
Red Bull is aiming to close the gap to Mercedes in 2015 after winning three races last season, but has undergone a winter of evolution as Sebastian Vettel joins Ferrari – with Daniil Kvyat replacing him – and Adrian Newey scaling down his F1 commitments. Speaking ahead of the start of pre-season testing, Horner concedes the new car has yet to be fully assembled but he expects the team to be ready for the opening day of the first test.
Asked if the new car is ready, Horner replied: "Not yet.
"The car's flat out in to car build at the moment. So probably the shortest production and assembly time in our previous ten seasons. It's unbelievable what the factory have turned around so far. So still plenty to do before Sunday."
And Horner is confident the first test this year will be more productive than in 2014 when Red Bull managed just 21 laps over the four days of testing in Jerez.
"Certainly the first test last year … hopefully this one can't be any worse than that. I think we managed about four laps over four days and the car would either stop on track or set on fire! So hopefully we've made progress from that point. I think it's been a far more positive winter compared to last year. We know where the benchmark is and what we need to achieve.
"As the team continues to evolve and grow it's been I think the most impressive winter we've had as a team in terms of everything coming together, the car being produced in the shortest time ever, design hitting all their deadlines and targets so from that perspective it's certainly been a positive winter."
Keep up to date with all the F1 news via Facebook and Twitter