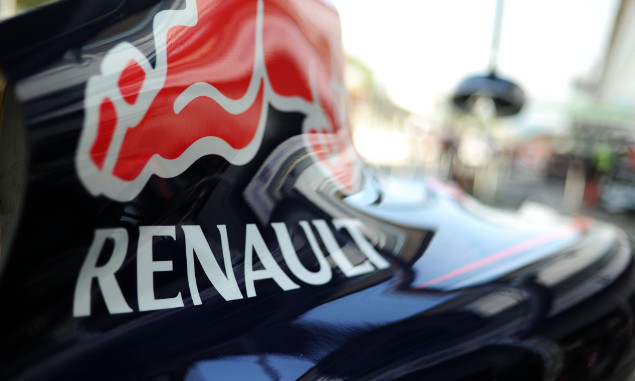 The 2015 Renault power unit "will be an evolution" as the engine manufacturer has opted not to copy the Mercedes design.
Mercedes split its turbocharger and compressor in 2014 and had the most dominant power unit by a big margin, with Renault Sport F1 managing director Cyril Abiteboul conceding the deficit was in the region of 60 horsepower. However, Abiteboul is confident the gap can be closed by Renault focusing on its own approach and as a result he says it will continue with its current layout.
"Our 2015 power unit will be an evolution of last year's package, not a complete overhaul," Abiteboul told Canal+. "Both the turbocharger and compressor have not been moved around for instance. Of course, we took a look at what Mercedes did, but came to the conclusion that reshuffling these components was not vital to our project."
Abiteboul also explained that one of the main problems faced last year involved the internal combustion engine, which has become one of the main focuses of Renault's work.
"The major issue we had to deal with in 2014 primarily affected the internal combustion process inside the heat engine, as well as the direct fuel injection on the turbo engine. The 'knocking' effect turned out to be quite a challenge so we're definitely looking to address the problem ahead of the new season.
"This is partly why we have called on [British motorsport engineering company] Illmor and entrusted Mario Illien's experts with a project study on internal combustion. The main goal is to have us all brainstorm in order to dismiss the least effective options."
Keep up to date with all the F1 news via Facebook and Twitter