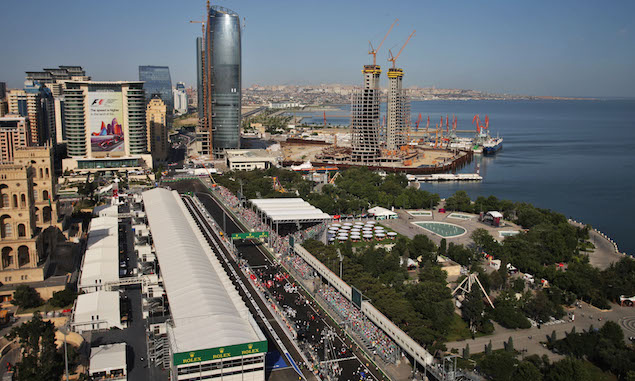 FIA president Jean Todt says it is "mission impossible" to avoid clashes in the motorsport calendar and believes Le Mans was not hurt by the timing of the Grand Prix of Europe.
Le Mans clashed with an F1 race for the first time in five years this season, with the first ever race on the Baku City Circuit starting at the same time as the 24 Hours finished. While Todt would like to avoid such a clash, he says he understands the difficulty Bernie Ecclestone has in arranging a record 21-race calendar and feels it is unfair to single out one grand prix and Le Mans when talking about motorsport clashes.
"You know it's kind of mission impossible," Todt said. "We were talking about how many healthy series in motor racing, and we have only 52 weekends. I love watching MotoGP races, so very often, it's combined with another race. I miss it sometimes.
"If you like it, if you have some free time on a weekend, unfortunately it doesn't happen very often for me, but I have three things around me. I watch touring car championship, MotoGP and then a Formula 1 race - it's great. You can go from one to another one.
"I was in Le Mans, I never saw as many people. I don't think that Le Mans was penalised by having Baku at the same time. I was in Baku, and incidentally I was watching [Le Mans] and I could follow because it started at 3pm and finished at 3pm. So it was quite easy to follow the start of the race and the finish of Le Mans if you really wanted.
"I can understand that publications, one editor, if he has only one journalist and he wants him to cover both, it makes it difficult. Saying that, I saw James Allen in Le Mans and I saw him writing about Azerbaijan and he was here [in Turin]. So it means that you can still write about the race without attending the race."
When it was put to Todt that either F1 or Le Mans could lose out on global coverage as a result of taking place at the same time, the FIA president said it is not simply motorsport categories competing against each other.
"I know, but you know sometimes as well, at the moment it's more global. We have global newspapers and you have X number of pages for the sport. At the moment it's Euro 2016, so they say six pages and you get five pages for Euro 2016. Again, you cannot always find a result. At the end of the day, life is around compromise.
"I must sympathise for Bernie. He has 21 grands prix, then it's with national holidays - we have a lot of things. You know the judges with due respect all of the time, they often don't have all the ingredients in hand to be able to make the final assessment. It is easy to criticise, but probably if you would be in this situation, you would not have managed to do better."
Scene at the Grand Prix of Europe
Grand Prix of Europe - Driver ratings
Keep up to date with all the F1 news via Facebook and Twitter