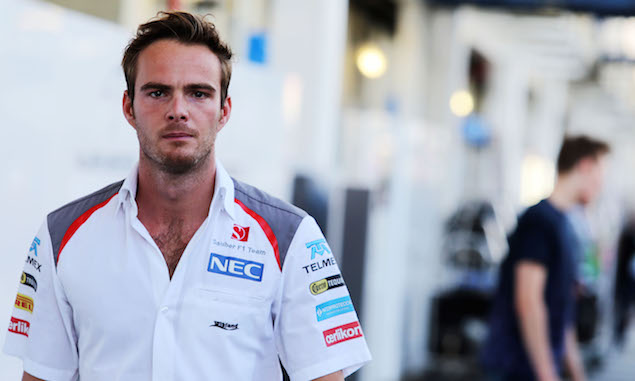 Giedo van der Garde has started legal proceedings against Sauber, demanding that he is given a race seat with the team for the 2015 season.
Having been Sauber reserve driver last season, van der Garde believed he was set for a race seat in 2015 but was left without one when the team named Marcus Ericsson and Felipe Nasr as its race drivers in quick succession at the end of 2014.
Now van der Garde has opened urgent legal action, lodging documents on Wednesday and seeking a hearing at the Supreme Court of Victoria on Monday, wanting Sauber to give him one of the race seats.
"In early November 2014, Mr van de Garde was informed by Sauber's Chief Executive Officer, Ms Monisha Kaltenborn, that Sauber's two seats had been given to other drivers and that, as a consequence, Mr van der Garde would not have a place as a driver in the team in 2015," documents published in Australian media claim.
The court documents also claim van der Garde then took his case to the Arbitration Institution in Switzerland, which ruled in his favour.
"The Respondent was ordered to refrain from taking any action the effect of which would be to deprive Mr van der Garde of his entitlement to participate in the 2015 Formula One Season as one of Sauber's two nominated race drivers."
Click here for the gallery from day four of the final test
Keep up to date with all the F1 news via Facebook and Twitter