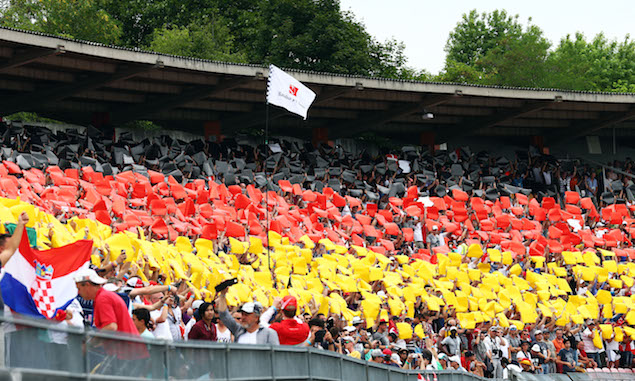 Bernie Ecclestone says a decision will be taken on the future of the German Grand Prix "by this weekend".
This year's race is in doubt because the scheduled venue - the Nurburgring - does not have a contract in place to host the race. The German Grand Prix alternates between the Nurburgring and Hockenheim in order to help share the costs, but so far there has yet to be an agreement reached with either circuit to host the race in 2015.
Asked by German news agency dpa when a decision is due regarding this year's race, Ecclestone replied: "Certainly by this weekend ... [I'm] not sure it's going to happen."
Nico Rosberg admitted he fears for the "legendary" grand prix, which could drop off the calendar despite the current F1 grid boasting three German drivers - including quadruple world champion Sebastian Vettel - and the Mercedes team.
Click here for the gallery from day four of the final test
Keep up to date with all the F1 news via Facebook and Twitter