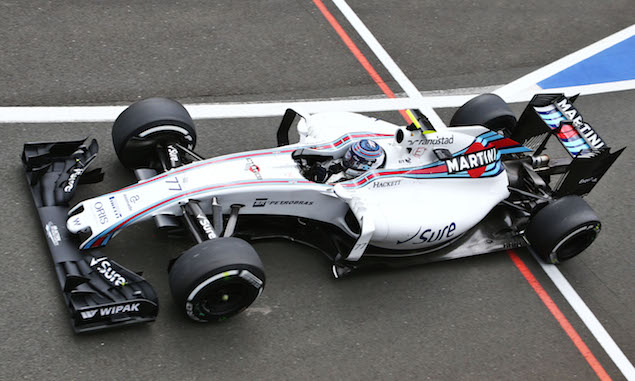 Williams is still not seeing the expected benefits from different front wings following further tests at Silverstone, according to Valtteri Bottas.
The final in-season test this week provided Williams with the chance to carry out back-to-back runs using the different front wing configurations it has introduced in 2016. Bottas was behind the wheel on Wednesday and felt some progress was made with the wings but admits the team still lacks clear differences between each one.
"We ran three, all from this year, from the beginning and the very latest ones, and we found small differences," Bottas said. "We honestly still struggle to see big differences as we would like to see.
"We were predicting bigger gains, but at the moment we're struggling a little bit to put it directly as downforce and lap time. But we've found some results which could benefit us, not in the very near future, but later on."
Williams also ran with its double decker rear wing during the afternoon session on Wednesday, which Bottas explained is designed to help the team understand what it will gain in terms of lap time from increased downforce.
"It's adding downforce, and the main thing is trying to fine tune the balance a bit better, and how much we gain with x amount of downforce, especially in cornering conditions because that is the weakness we have at the moment – cornering grip.
"So we are trying to see what it does, if we can make the downforce in the corner a bit better."