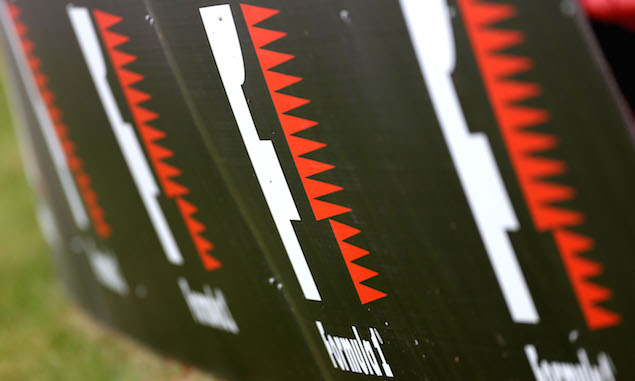 The World Motor Sport Council has approved a provisional calendar for the 2017 F1 season, with the Canadian, German and Brazilian Grands Prix all marked as subject to confirmation.
Next year's programme features the same 21 events, though it is set to start one week later than this year with the traditional season-opening race in Australia scheduled for March 26.
China and Bahrain will swap their calendar slots, with both events now back-to-back. Formula One will then head to Russia, as Sochi keeps its 'spring' date after hosting the sport in October during its first two editions.
Circuit de Barcelona-Catalunya will continue to kick start the European leg of the season, with Monaco taking place a fortnight later.
Like this year, Canada and Baku will be back-to-back, with the latter clashing with the Le Mans 24 Hours for the second year in succession. The Montreal race has been listed as TBC, which comes after F1 supremo Bernie Ecclestone's seething comments about the state of the facilities at Circuit Gilles Villeneuve.
July will see another hectic programme of four races held in five weeks. Uncertainty about the German Grand Prix remains though, as highlighted by the event, set to be hosted at Hockenheim for the second year in a row, left as subject to confirmation.
Spa and Monza will mark the end of the summer break and be back-to-back once more, while the next two events - Malaysia and Singapore - have switched positions on the calendar compared to this year.
Japan will close the Asian races before F1 goes west for a trio of grands prix in North, Central, and South America. Unlike in 2015 and 2016, COTA and Mexico will not be back-to-back, but Mexico and Brazil will. The latter remains TBC amid reports of financial difficulties in Sao Paulo.
Finally, Abu Dhabi will host the season finale for the sixth time since it first featured on the F1 calendar in 2009.
The provisional calendar for 2017 is as follows:
| Round | Race | Date |
| --- | --- | --- |
| 1 | Australian Grand Prix (Melbourne) | 26 March |
| 2 | Chinese Grand Prix (Shanghai) | 9 April |
| 3 | Bahrain Grand Prix (Sakhir) | 16 April |
| 4 | Russian Grand Prix (Sochi) | 30 April |
| 5 | Spanish Grand Prix (Barcelona) | 14 May |
| 6 | Monaco Grand Prix (Monte Carlo) | 28 May |
| 7 | Canadian Grand Prix* (Montreal) | 11 June |
| 8 | European Grand Prix (Baku) | 18 June |
| 9 | Austrian Grand Prix (Spielberg) | 2 July |
| 10 | British Grand Prix (Silverstone) | 9 July |
| 11 | Hungarian Grand Prix (Budapest) | 23 July |
| 12 | German Grand Prix* (Hockenheim) | 30 July |
| 13 | Belgian Grand Prix (Spa-Francorchamps) | 27 August |
| 14 | Italian Grand Prix (Monza) | 3 September |
| 15 | Malaysian Grand Prix (Sepang) | 17 September |
| 16 | Singapore Grand Prix (Marina Bay) | 1 October |
| 17 | Japanese Grand Prix (Suzuka) | 9 October |
| 18 | United States Grand Prix (Austin) | 22 October |
| 19 | Mexican Grand Prix (Mexico City) | 5 November |
| 20 | Brazilian Grand Prix* (Interlagos) | 12 November |
| 21 | Abu Dhabi Grand Prix (Yas Marina) | 26 November |
*Subject to confirmation
Chris Medland's 2016 Malaysian Grand Prix preview
TECHNICAL: F1 telemetry: The data race
FEATURE: When F1 team-mates fight for the title
F1i Classic: Sepang 2001 - Ferrari pulls off a masterstroke
Keep up to date with all the F1 news via Facebook and Twitter