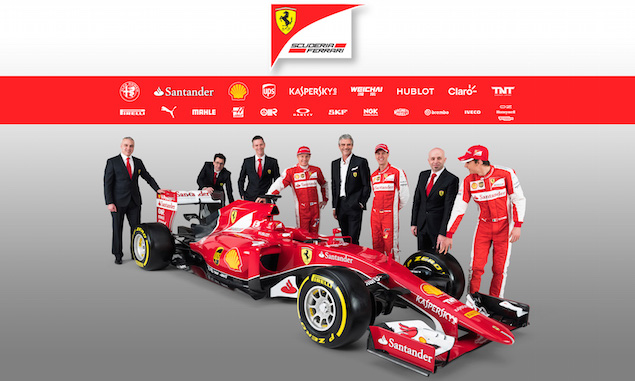 Ferrari is targeting two race victories in 2015 with the new SF15-T after failing to win a grand prix last season.
2014 was Ferrari's first winless season since 1993, with the team managing just two podiums all year. Having previously said his target is for Ferrari to win two races in 2015, team principal Maurizio Arrivabene says the car development over the winter has not caused him to change that aim.
"I'm just realistic," Arrivabene said. "Nobody has the magic to change things when things are unchangeable. The car was ready actually in December of last year and we applied certain modifications that in our opinion are quite interesting. With that I don't want to say we are going to win the world championship but for sure we are committed at least to winning two races."
With Sebastian Vettel joining alongside Kimi Raikkonen, Arrivabene expects both drivers to focus on pushing the team forward rather than individual results.
"They have to work together as team-mates, they have to work with the team. Things that I want to avoid - talking about the overall team and not only about the driver - is that everybody is pushing and working together in the same direction. I'm expecting the drivers to do the same."
Click here for the full gallery of the first photos of the SF15-T
Keep up to date with all the F1 news via Facebook and Twitter