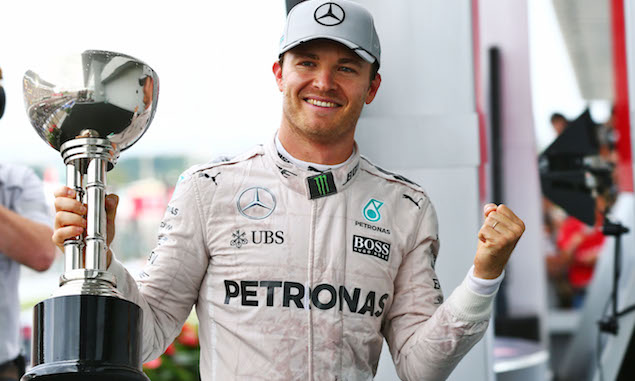 Formula One points leader Nico Rosberg has been selected as Motorsports Man of the Year by Germany's racing association ADAC.
The Mercedes driver is having a career year in 2016, having won nine races out of 18 F1 rounds already held.
Rosberg enters this weekend's Mexican Grand Prix with a 26-point advantage over team-mate and title rival Lewis Hamilton.
"Nico Rosberg has already enjoyed an impressive year: nine F1 wins in 18 races speak for themselves", said ADAC Sport President Hermann Tomczyk.
"Nico has shown great fighting spirit and combativeness against his team-mate and rivals this season, even during difficult periods.
"It does not matter whether he wins the 2016 world championship or not, he is already the ADAC Motorsports Man of the Year."
Reacting upon the announcement, Rosberg said: "I am extremely honoured because this prize has been awarded to many significant names in German motorsport.
"I've been on top of the podium several times this season but I am well aware that I owe a lot to my team. Without Mercedes' Silver Arrow, it would not have been possible to enjoy that success. My team deserves to be part of the prize.
"Thanks to the ADAC for this award, which gives me extra motivation for the rest of the season."
Vielen vielen Dank, das gibt mir einen Boost für die letzten Rennen. Sehr cool.