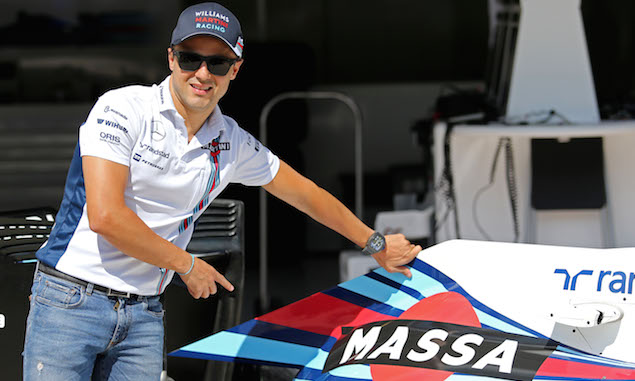 Claire Williams has hinted Felipe Massa could return to Williams as the deputy team principal admits she is open to Valtteri Bottas joining Mercedes.
Bottas emerged as the frontrunner to replace Nico Rosberg at the weekend, with Mercedes failing with an initial approach for the Finn. However, with Mercedes expecting to return with an improved offer for Bottas, Claire Williams says she would be open to letting him leave if someone with Massa's experience replaced him.
"I'm delighted to see that a team like Mercedes lists Valtteri as a potential replacement for Nico," Williams told the BBC. "We have always known Valtteri is one of the sport's key talents and are proud that the championship leaders recognise this.
"However, Williams has its own ambitions and we must always ensure we give our team the best opportunity to move forward. Any changes would only be made if Williams remains in a strong position to compete and develop in 2017.
"If we did allow Valtteri to leave, we would only do this if an experienced, credible alternative was available, such as someone like Felipe Massa, for example. Whatever we decide, it must be in the best interests of this team."
The reference to Massa follows a report in the French newspaper L'Equipe which claims Williams is in "advanced" negotiations about bringing the Brazilian out of retirement next season. Massa had originally retired from F1 at the end of this year, with Abu Dhabi his final race.
Massa himself posted a somewhat cryptic message on Twitter on Thursday evening, saying he had some thinking to do while on holiday with his family.
On the way to our holidays! Time to enjoy , relax and