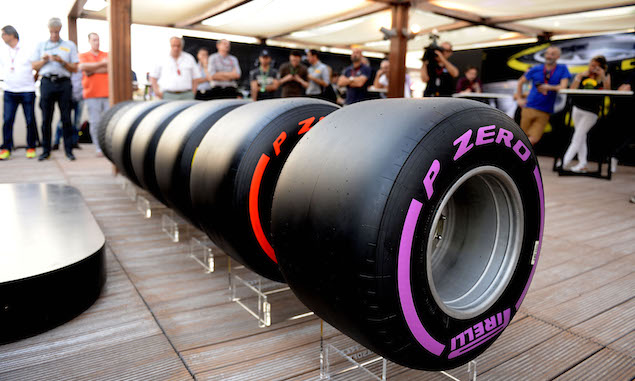 Formula One's tyre provider Pirelli has admitted that it still isn't entirely sure how well its new tyres for 2017 will perform under the new technical regulations being introduced this season.
Pirelli has been running tests with Mercedes, Ferrari and Red Bull using modified cars to simulate how the new-specification cars will perform under new aerodynamic regulations, but concedes that these so-called 'mule' cars had not tested as well as had been hoped.
"They lacked a bit of performance," Pirelli's F1 racing manager Mario Isola told Motorsport.com this week.
"Although the modified cars aimed to simulate the downforce levels we will find, we have not seen the true performance that we will have in 2017.
"We have seen from the simulations that we have been sent by teams, based on patterns with the new cars, that the performance will be better than those we saw from the mule cars.
"This leads us to still have some question marks on the feedback that will come from the track in the first tests and the first few races of the World Championship."
Isola added that there was no problem with the integrity of the tyres.
"Our indoor tests are calibrated to the values that have been given to us by the team simulations," he stated. "But these simulations are one thing ... Will degradation and overheating be the same as with the simulations? It's a check that we can only do on track."
Isola added that the tyre compounds - new for 2017 - had shown very low degradation and were less prone to overheating, a key request made by drivers who have been frustrated by losing grip and sliding around while trying to overtake a rival car.
"The drivers made specific requests to us about this," Isola noted, adding that tests showed the new tyres returned to optimal temperatures much quicker that the old compounds.
"In testing we have seen that this target has been reached – but it needs to be verified on the actual cars, so we will wait for the first few races."
GALLERY: F1 drivers' wives and girlfriends
Keep up to date with all the F1 news via Facebook and Twitter