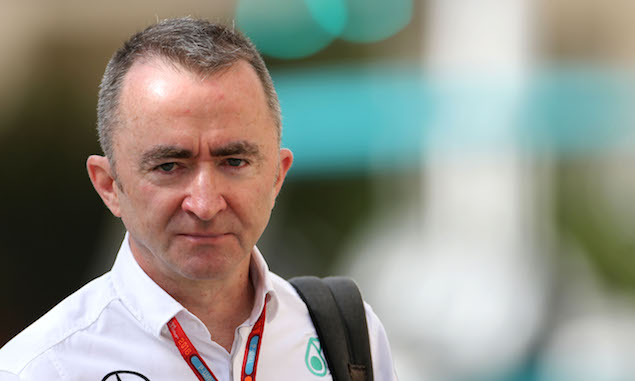 Could Mercedes executive director (technical) Paddy Lowe be the final roadblock to Valtteri Bottas' switch from Williams to the German manufacturer's works team?
Lowe has been tipped for a return to the British outfit, where he began his Formula One career in the late 1980s, for several weeks.
Auto Motor und Sport now reports that the 54-year-old could have to wait until May before moving back to Grove.
More than a month after Nico Rosberg's shock retirement as world champion, Mercedes has yet to announce the identity of his replacement, though Bottas' visit of the constructor's UK-based factory in Brackley last month suggested an agreement was all but reached.
A trio of conditions must however be fulfilled. Firstly, Williams needs to make up for their lead driver's departure. Enter Felipe Massa, who has reportedly agreed to come out of retirement in order to provide the team and new recruit Lance Stroll with a wealth of experience.
Secondly, Mercedes is keen to find a drive for its protégé Pascal Wehrlein, even more so in the wake of Manor's demise. The former DTM champion appears to be on his way to Sauber.
Lowe has now emerged as the final and essential cog in the completion of the Bottas deal, with Williams and Mercedes yet to agree on a compensation price for the Finn's switch.
The Briton is under contract with his current employer until May but his former team wants to secure his services immediately, according to renowned F1 journalist Michael Schmidt.
Interestingly, Lowe would not join Williams as technical director but take up the position of team boss, a role he was coveting at Mercedes but could not occupy with Toto Wolff already in office. Having served as deputy team principal in recent years, Claire Williams would become head of the racing team.
The final piece in the Williams puzzle would be the position of technical director, after Pat Symonds left Grove at the end of 2016. James Key's name has been linked to Sir Frank Williams' outfit, but the highly-rated Toro Rosso tech chief would not be available before 2018. Until then, Lowe would then have to occupy a dual role on his comeback to Williams.
GALLERY: F1 drivers' wives and girlfriends
Keep up to date with all the F1 news via Facebook and Twitter