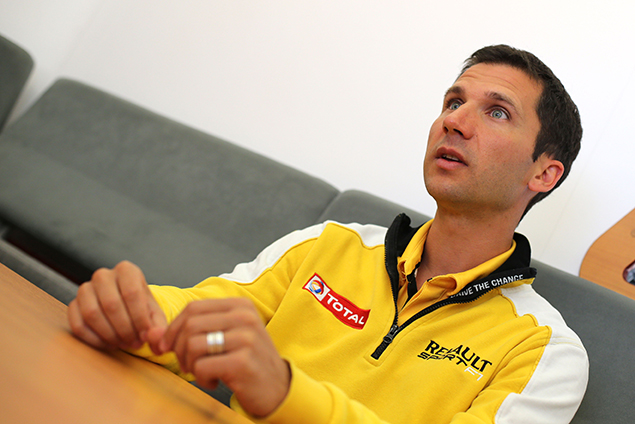 Renault engine boss Remi Taffin says that the huge progress last season of its power unit reverberated throughout all units of its engine department at its Viry base.
Following a dismal 2015 season, marked by underperformance, poor reliability and public spats with partner Red Bull, Renault got its affairs back in order last year.
From power output to reliability and drivability, the manufacturer showed improvement on all fronts, sometimes to the surprise of Taffin himself.
"We're sort of surprised that things have changed but we are now in a normal situation, so we should not be surprised," Taffin told Autosport.
"We've actually improved the product, it's reliable and we can work on it and get the most out of it."
But the engine department's efforts to improve reliability, and the positive results it achieved, instilled enduring effects up and down the Viry-Châtillon work chain.
"It has allowed most of the people back in Viry to have a free mind, be creative and go forward. It's opposite to looking what's going to happen tomorrow, we can look a bit further forward.
"We know that we still have some work to do and we've got the strong baseline now.
"We never stopped working all together but you could say confidence is back. When you say 'yes, we will bring power' and you deliver on track and you can measure the power, that's job done.
"There are no more question marks on 'are we going to achieve that?'. That's encouraging and is the sort of thing we need to keep working on to get the most out of the group."
GALLERY: F1 drivers' wives and girlfriends
Keep up to date with all the F1 news via Facebook and Twitter