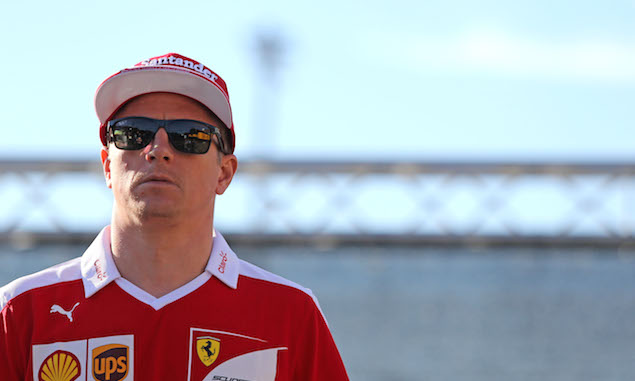 Kimi Raikkonen might have his sights set on on-track success with Ferrari in 2017, but reports in the Finnish media suggest that he's also planning on having some fun back home in Helsinki when he gets time off.
Finnish entertainment magazine Seitseman Paivaa has suggested that the 37-year-old former world champion is planning to open his very own karaoke bar in Finland's capital city, with work due to begin in April.
The report said that Raikkonen wanted to keep the precise location of the venue secret, but added that it is thought to be close to where he keeps his yacht - presumably to make it easier for him to make his way over there whenever he fancies a drink and a song.
If the report sounds like a premature April Fools' Day joke, it's worth remembering that Raikkonen is a past master at pulling surprises which initially apear to be pranks but which actually turn out to be completely serious, from his move to WRC to his try-out in NASCAR stock car racing.
The report points out that Raikkonen is a keen karaoke regular, and YouTube footage from 2009 indeed shows him belting out a song in his native Finnish in a bar.
We'll believe this latest news when we see it with our own eyes. Or rather, when we hear it with our own ears.
GALLERY: F1 drivers' wives and girlfriends
Keep up to date with all the F1 news via Facebook and Twitter