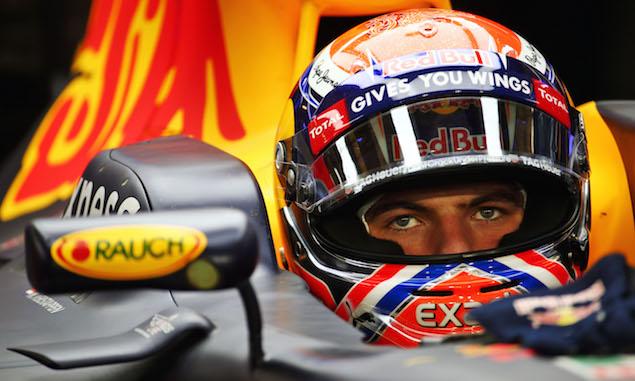 Max Verstappen says the cornering speeds that 2017-spec Formula 1 cars will reach are "quite impressive" after spending valuable time in the Red Bull simulator.
The upcoming campaign will see the introduction of faster cars, as part of an aero and tyre rules shake-up aimed at making the series more exciting and the machines harder to drive.
Red Bull's latest challenger - the RB13 - will be unveiled on Sunday 26 February but Verstappen has already been given a first glimpse into how his new car will feel.
"I've driven it on the simulator already and the cornering speeds are quite impressive," the 19-year-old told his team's official website. "Of course you'd like to experience it in real life and luckily that time isn't far away.
"The simulator at Red Bull is very professional. The only thing you are missing is the G-forces, but that's very difficult to recreate in the simulator, everything else is there, so it's a very good test for us.
"I just can't wait to get started again, to see all the team members, to get practicing and then eventually to go racing."
Coming off a remarkable 2016 season where he became F1's youngest-ever race winner, Verstappen has already been tipped as a potential title contender for this year.
And while the Dutch phenom is quick to downplay any early expectations, he does not rule out challenging for the win right off the bat in Melbourne.
"I first want to wait and see how good the car is and then I can set my goals. I stay pretty neutral and I'll just wait and see what happens.
"Hopefully we will be first into the first corner and from there on we just keep the lead. At the moment I don't think about it too much. I first want to focus on testing and we'll see where we end up in the order when we get to Australia."
This year's preseason testing gets under way at Circuit de Barcelona-Catalunya on Monday 27 February.
GALLERY: F1 drivers' wives and girlfriends
Keep up to date with all the F1 news via Facebook and Twitter