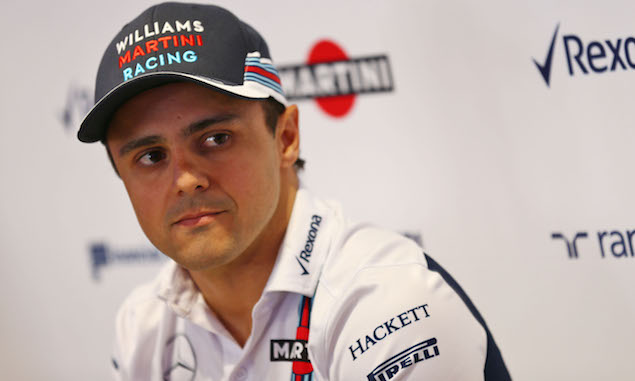 After what must rank as one of the shortest retirements of any Formula One driver, Felipe Massa will be back behind the wheel in time for the 2017 Australian Grand Prix in March.
That's less than four months after he made what he thought at the time was his final appearance in Formula One, bowing out in style in his home race in Brazil last November where he received a standing ovation from adoring fans in the grandstand.
However the subsequent decision of world champion Nico Rosberg to retire, and Mercedes' subsequent recruiting of Massa's Williams F1 team mate Valtteri Bottas to drive for them in 2017, meant that the team urgently needed to recall Massa in January.
"It was a little bit strange for me because I had the most incredible end of the career, with the amazing feeling from the people in Brazil," Massa told Channel 4.
"And then I had a call from my boss - my ex-boss, boss now - Claire [Williams} just asking, saying, that the team needs me for one more year.
"I was a little bit surprised!
"But I would say my fans, my family, so everybody were pushing me a lot to do what I want to do, what my heart is pushing me to do, and I just followed by heart.
"I didn't see any person that said 'Don't do it!'"
"I just followed by heart, and I'm really motivated to carry on. We love this - to race, competition. I feel that I still fit and I'm ready to do another championship.
"I really hope that the car will be good. It's new rules for everybody so I like that, because it's something that can work well like it really worked from 2014 when everything changed so I like that. Really motivated."
Massa was speaking before he'd had any chance to try out the new car, not even in the simulator at Williams' headquarters at Grove.
"The simulator in truth is just so you have some idea, but you need to drive the car, you need to understand how it is, you need to understand the competition, you need to understand everything around the new rules - the aero side, the mechanical side.
"The simulator is just a little idea."
GALLERY: F1 drivers' wives and girlfriends
Keep up to date with all the F1 news via Facebook and Twitter