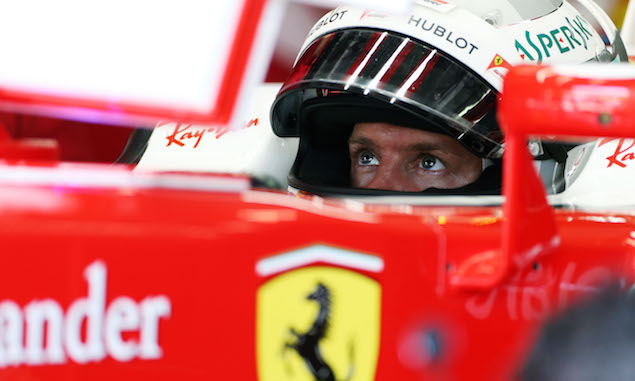 Four-time world champion Sebastian Vettel says that this season will be a greater physical challenge than ever before as a result of the tyre and downforce regulation changes being brought in.
"The car should be significantly faster," the Ferrari driver told Channel 4. "Not so much on the straight, I think the straights will be slower in terms of top speed.
"Cornering speeds will be a lot higher which means that forces are higher, which means it will be more physical as well," he said. "It's a big change, I think it will be more of a challenge."
Vettel said that it was still impossible to predict exactly how the cars were going to perform in 2017, despite having run some early testing with the revised technical rules last season.
"We had a bit of a shot last year, I drove them - I tested them - but they will change slightly again and the cars will be different that we will use this year. They will have significantly more downforce than what we tested with last year.
"I think overall, I think we could end up pushing harder for longer in the race, so we shouldn't be limited too much by the tyres."
"Whether we will see more overtaking or not, I'm not sure. I don't think we'll see more overtaking, but hopefully the racing will be better and more fun to drive the cars - if you go faster then it's normally always more fun."
Amid rumours that he and the Ferrari team been going through a rocky patch in their relations raising the possibly that Vettel might allow himself to be poached by Mercedes for 2018, the 29-year-old insisted that winning a title for the Scuderia remained his highest ambition.
"I think if you're racing for Ferrari and, you know, obviously I had the chance to win some championships so you want to win again, so that's our target - we win the championship.
"But it's very difficult to have any expectations or have any feeling going into the season because everything is all so new," he said. "It's still stepping up so we should be in a good place but it's impossible to make predictions right now."
GALLERY: F1 drivers' wives and girlfriends
Keep up to date with all the F1 news via Facebook and Twitter