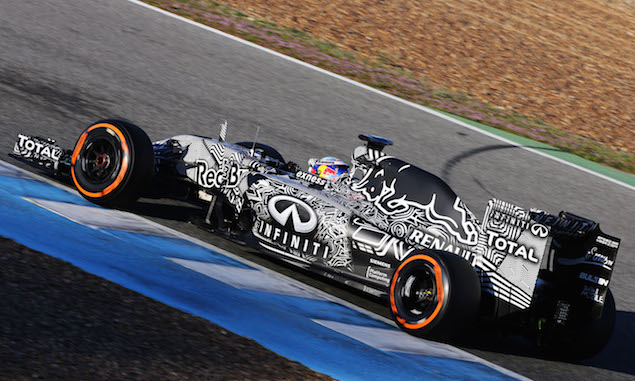 Adrian Newey says he has still been the main architect of the Red Bull RB11, with a focus on improving the Renault power unit.
Last season Red Bull managed to win three races despite a large performance deficit compared to Mercedes, a big part of which was attributed to the power units. Following the first appearance of the RB11 at testing in Jerez, Newey said the new car is an evolution of the old chassis, with his primary focus having been on the collaboration with Renault to improve the power unit's performance.
"The design of the RB11 has been very much about understanding what we learned from last season, which was a big regulation change as far as the power unit is concerned and the packaging that goes with that and setting about optimising the car from those lessons," Newey said.
"We have been working very hard with our partners Renault to help them develop the engine. What we have to remember is that the internal combustion engine and its very complicated associated items, the ERS and turbocharger, are long lead time items. Those are things where if one team takes an advantage then it takes time to overthrow that or get back on a par with or hopefully ahead."
Having changed roles in 2014, Newey said there had been little noticeable difference where his input in the design of the car was concerned.
"Although I've been slightly less hands on than previously, I was still very much involved in the layout of the car, the package, and really trying to eke every bit of performance out of it we can do, but very much working with the engineering team."
Follow Jerez testing live here
Click here for the full gallery of the Red Bull RB11 at Jerez
Keep up to date with all the F1 news via Facebook and Twitter