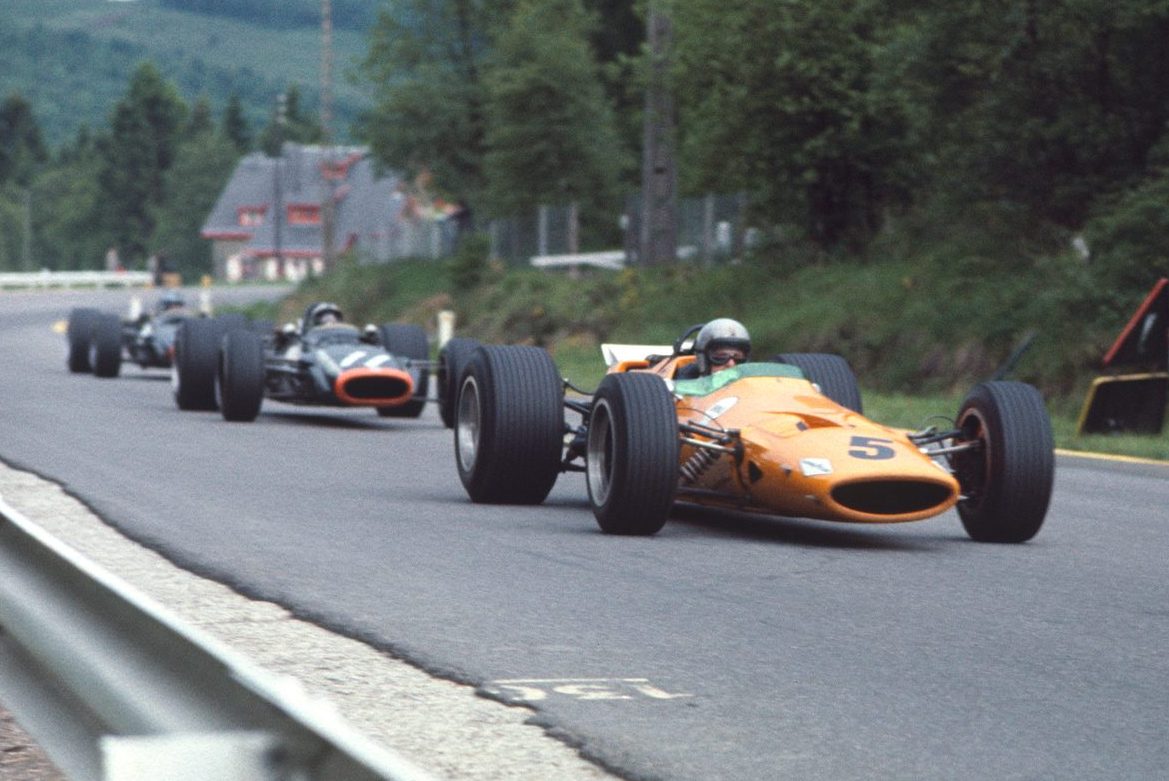 On this day in 1968, Bruce McLaren won the Belgian Grand Prix at Spa, giving his eponymous team its first of its current 182 F1 world championship wins.
The Kiwi was a deserving winner but was handed the win on the penultimate lap of the race when a fuel miscalculation forced Matra's Jackie Stewart to coast into the pits for a late splash and dash.
It was also Bruce's fourth and final Grand Prix victory, and his first triumph in six years.