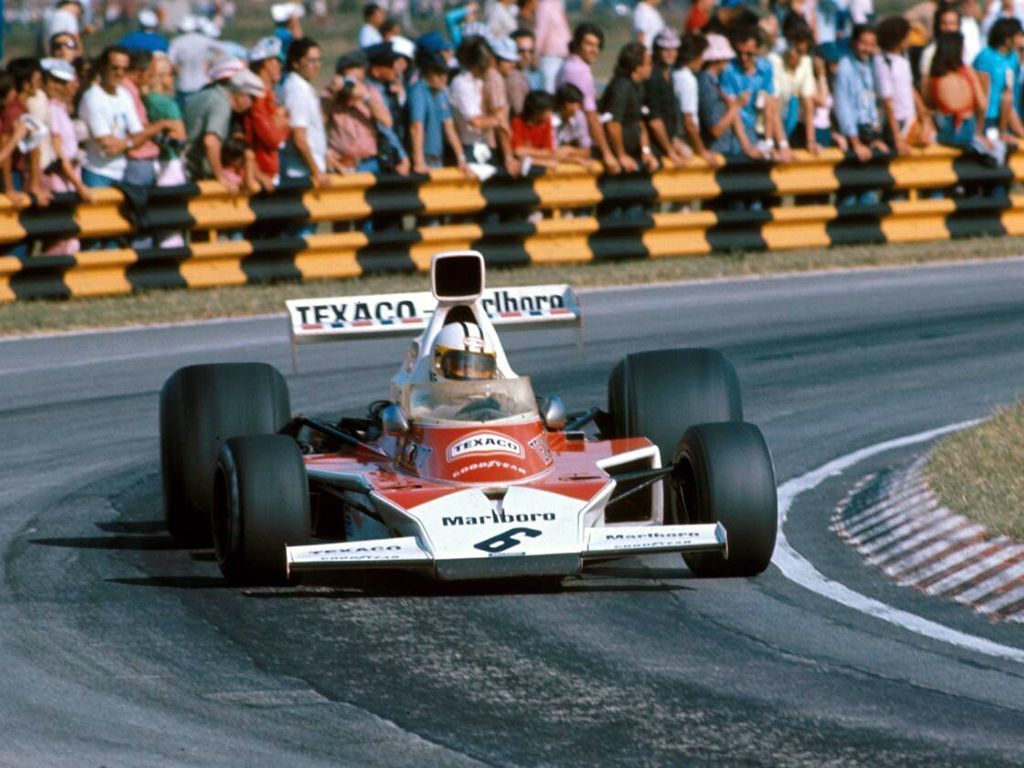 Harking back once again to the days when Formula 1 used to hold races in January, it was on this day in 1974 that Denny Hulme clinched the last of his eight Formula 1 race victories.
It came at the Argentine Grand Prix held at the Autodromo Municipal Ciudad de Buenos Aires. The southern hemisphere summer meant that conditions were hot and sunny for the 53-lap race, the first of the season.
Ronnie Peterson had taken pole position for the race for Lotus. Clay Regazzoni's Ferrari joined him on the front row. Further back, James Hunt started from fifth in the March.
Local hero Carlos Reutemann was sixth in the Brabham, and Hulme lined up tenth in the McLaren M23 which had shed over the winter its elegant Yardley colors for a red and white Marlboro robe.
Peterson held the lead at the start. Hunt shot up to second after benefitting from a three-car incident at turn 1 involving Regazzoni. However he then himself spun later on the first lap. Reutemann duly moved up to second, and took the lead on lap 3 as Peterson struggled with brake issues.
By mid-race Reutemann looked to have the race sown up while Hulme had worked his way up to second ahead of Ferrari's Niki Lauda. But in the closing laps, to the growing consternation of the Argentine fans, Reutemann's engine started to misfire. He ran out of fuel entirely on the final lap, allowing Hulme to take the win. Lauda and Regazzoni joined the New Zealander on the podium.
Hulme picked up another podium finish later in the year in Austria. However the 1967 world champion finished the season in seventh place in the drivers standings. He decided to retire at the end of the year, after 112 races over ten seasons.
"The Bear" returned to competition in the 80s, primarily competing in the Australian Endurance Championship. Sadly he suffered a fatal heart attack while taking part in the Bathurst 1000 in 1992, aged just 56.