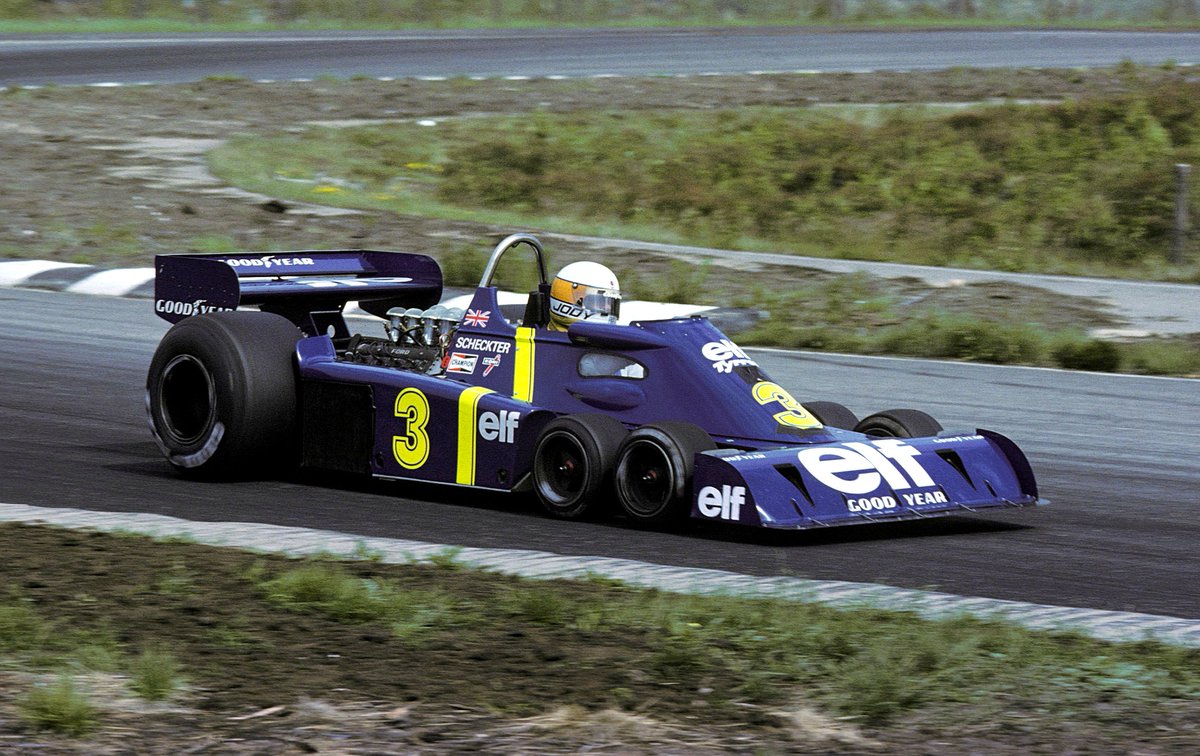 We never willingly pass up an opportunity to show off the Tyrrell P34, one of Formula 1's most instantly recognisable and unusual cars in almost seven decades of racing.
The six-wheel design still shocks and astonishes even now. It made its debut at the 1976 Spanish Grand Prix and was the brainchild of designer Derek Gardner.
It was on this day 45 years ago that the car won its first and only Grand Prix. The race took place over 72 laps of the Scandinavian Raceway in Anderstorp, Sweden.
Jody Scheckter put the car on pole position for the race. Mario Andretti quickly took the lead for Lotus, but he was subsequently given a 60 second jump start penalty and then suffered an engine failure.
Scheckter took the lead and won the race, leading his team mate Patrick Depailler across the line by almost 20 seconds.
As for the Tyrrell P34, unfortunatey its small front wheels were never really supported by Goodyear, and regulation changes the following year made the whole thing much less competitive. The car's final Grand Prix outing was in Japan in October 1977.