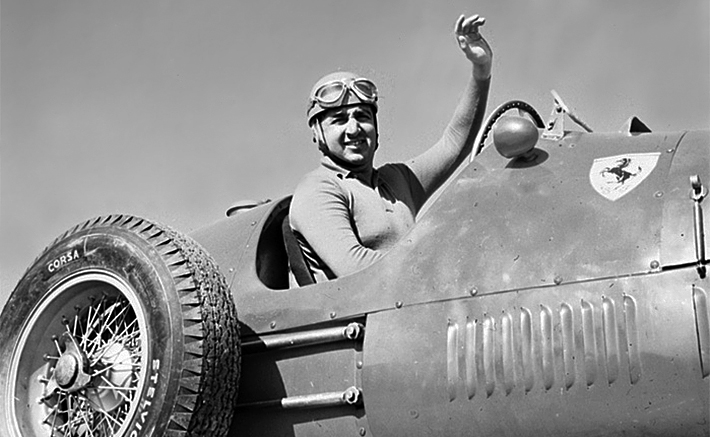 On this day in 1955, the Italian nation and motorsport mourned the loss of the great Alberto Ascari, Ferrari's first world champion.
The son of one of Italy's great pre-war drivers, Ascari was a hugely popular character in Grand Prix racing, a man who clinched 13 wins and two world championships, both achieved with Enzo Ferrari's Scuderia.
His very last race was at Monaco in 1955 where, driving a Lancia D50, he crashed late in the event while running second to Stirling Moss, hitting the hay bales and sandbags after missing the chicane and plunging into the harbour.
But Ascari survived the spectacular crash and was hauled on to a boat with just a broken nose.
However, it was but a short respite for the Italian legend.
Just four days later, he went to Monza to check on his good friend Eugenio Castellotti who was testing a Ferrari 750 Monza sports car.
Ascari, in his jacket and tie, offered to run a few laps in the machine. But on his third lap, the Ferrari inexplicably skidded and somersaulted at the Curva del Vialone, now known as the Variante Ascari, throwing out its unfortunate driver.
Ascari died of multiple injuries minutes later.