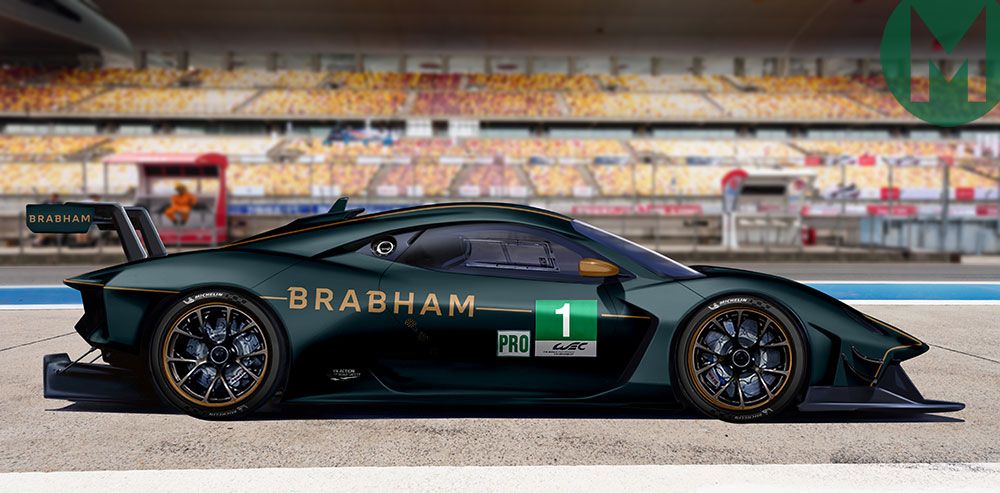 Brabham will return to the racing fray in 2021, the legendary name setting its sights on competing in the WEC and at Le Mans with its BT62 hypercar.
The endeavor was announced on Wednesday by David Brabham, the 53-year-old son of three-time F1 world champion Jack Brabham who has handled the development and testing of the BT62.
"Returning the Brabham name to Le Mans is something I have been working on for years, so it's fantastic to make this announcement today," he said.
"Brabham Automotive only launched its first car, the BT62, in May 2018 so we have a long road to travel to earn the right to return to compete at Le Mans.
"That work starts now with a long-term racing commitment. We look forward to developing the BT62 and future products while building a world-class competitive race team around the leading engineering and manufacturing talent we have in the business."
A trip down memory lane reminds us that Jack Brabham won the French Grand Prix at Le Mans in 1967, a race run on the venue's shorter Bugatti layout.
Sir Jack also competed in the classic 24-hour race three times: in 1957 and 1958, and in 1970 with the works Matra squad.
Thereafter, sons Geoff and David both won the famous endurance event in the Sarthe, in 1993 and 2009 respectively, both with with Peugeot.