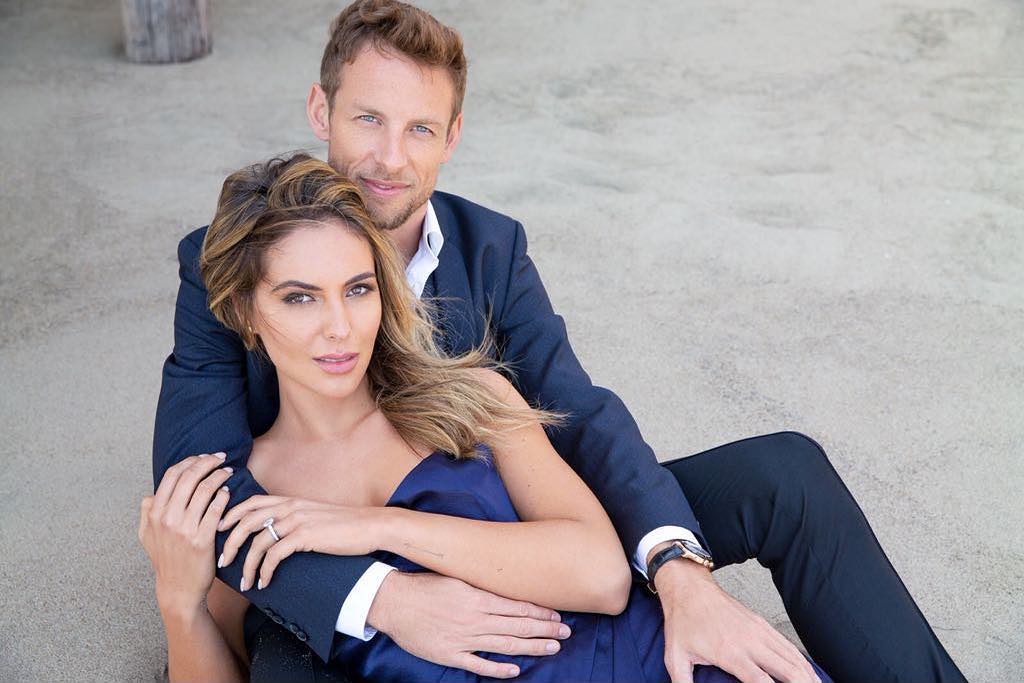 The Button household in California will be welcoming a new member next summer, with Jenson Button and fiancée Brittny Ward expecting their first child.
The 2009 F1 world champion took to social media to convey the good news, posting a picture of the tiny Button in fetus mode.
'Brittny & I are Delighted to announce the new edition to the family currently having his first seat! Look how comfy he looks! #babybutton'.
Button and the 28-year-old model, who have been dating since 2016, were engaged last summer and will likely tie the knot later this year.
Brittny & I are Delighted to announce the new edition to the family currently having his first seat! Look how comfy he looks! 😍👶🏼 #babybutton pic.twitter.com/0sTGnx84t3

— Jenson Button (@JensonButton) January 18, 2019