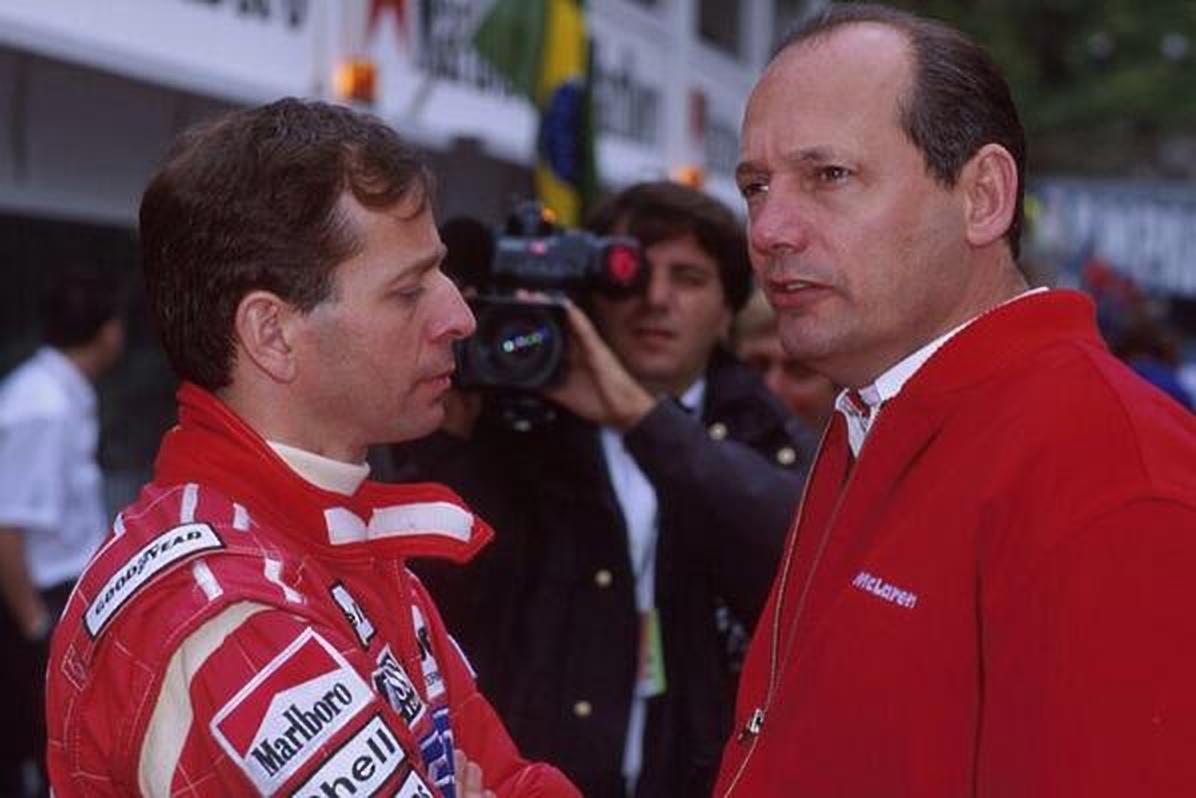 Former McLaren boss Ron Dennis and former driver Martin Brundle both celebrate their birthday on this day, respectively reaching 74 and 62 years of age.
Many forget or are perhaps unaware that the Grand Prix veteran-turned Sky F1 pundit once worked under Ron's orders at McLaren.
Brundle's season with the Woking-based outfit back in 1994 was nothing to write home about however, with Martin driving the under-performing - and often unreliable - Peugeot-powered MP4/9.
His best result came at Monaco, where he finished second behind the unassailable Benetton of Michael Schumacher.