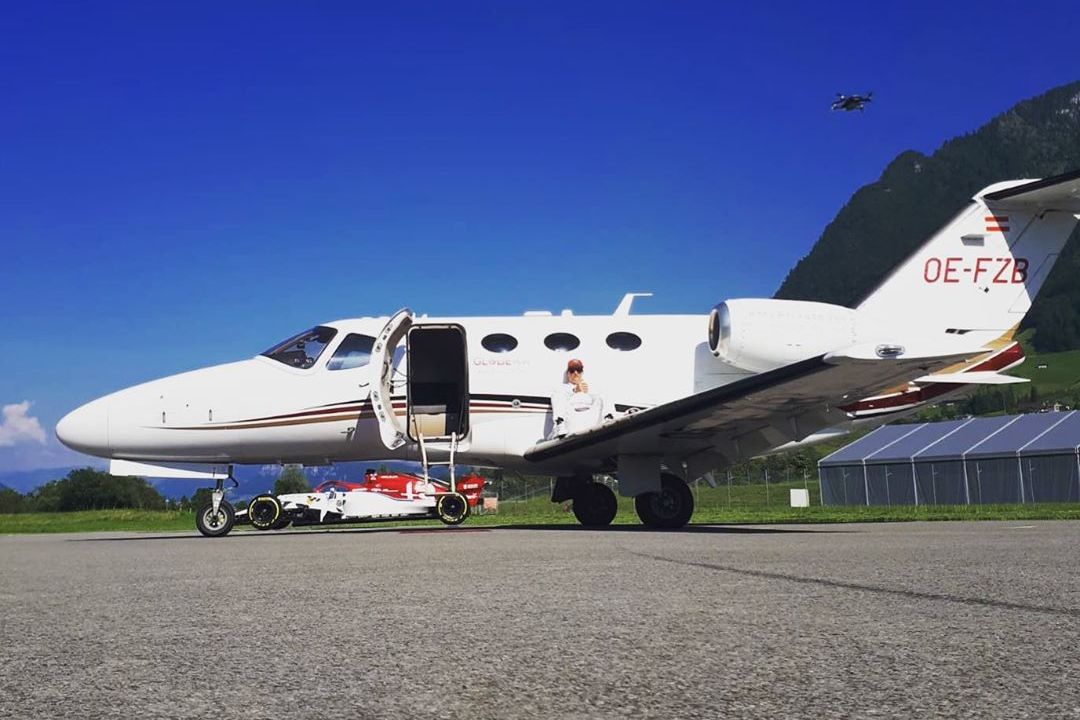 Before he headed into the commotion and furor of another Grand Prix weekend, Kimi Raikkonen indulged in a sunny day of shooting with Alfa Romeo Racing partner Globeair.
In between shots with the private Jet Charter company that really gives you wings, the Iceman just chilled on the wing of Cessna Citation Mustang.
Because the Kimster is cool.