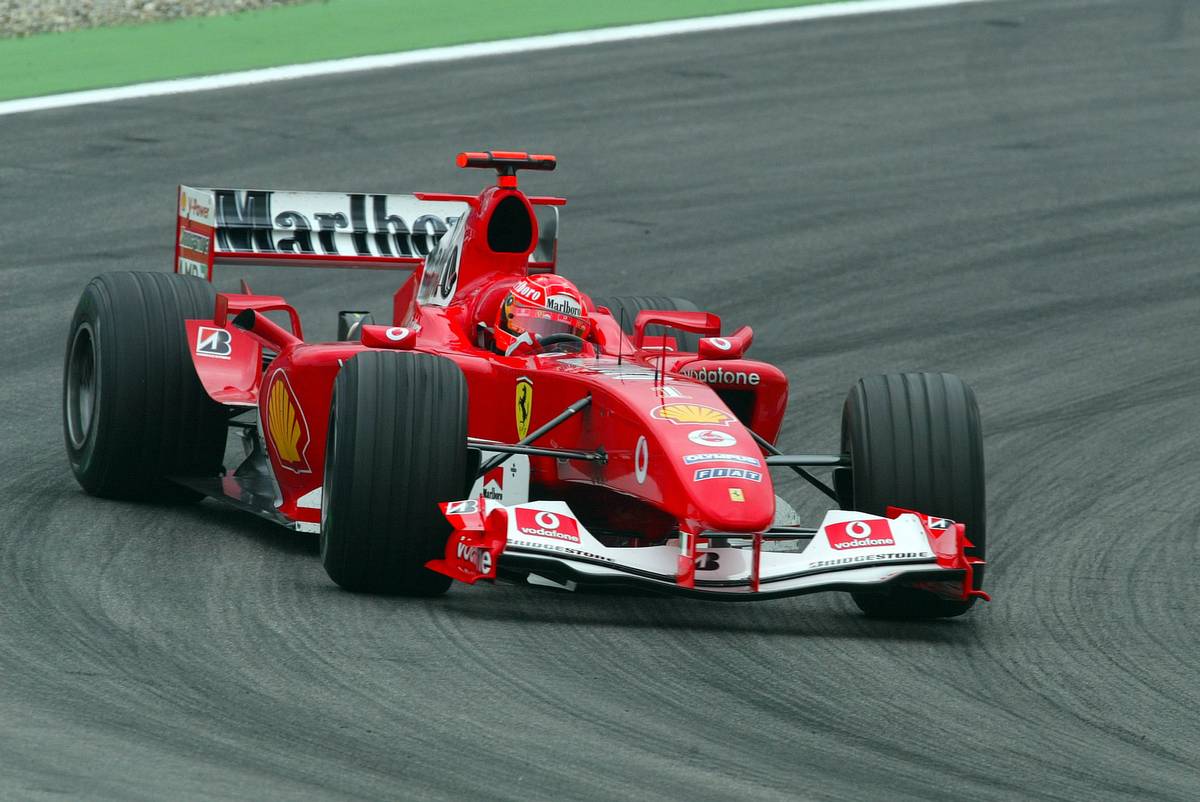 On this day in 2004, Michael Schumacher conquered his 81st Grand Prix win, triumphing at home in the German GP at the wheel of a car set to roar again this weekend.
Schumacher's winning Ferrari F2004 will be entrusted to son his Mick at Hockenheim where the F2 driver will run demo laps for the home crowd on Sunday.
"I think it will be special," said the 20-year-old Ferrari Driver Academy member.
"I have a lot of good memories of Hockenheim, particularly from winning the F3 European Championship there last year, and to drive this car around there on a Grand Prix weekend is pretty amazing.
"I'm already very excited. I just hope everybody will have as much fun as I will.
"The F2004 is a symbol of great times for F1 in Germany, and I imagine that some of the spectators will have flashbacks to those times.
"I will do my best to help spark those good memories and I'll try to make sure that everybody has a great time!"