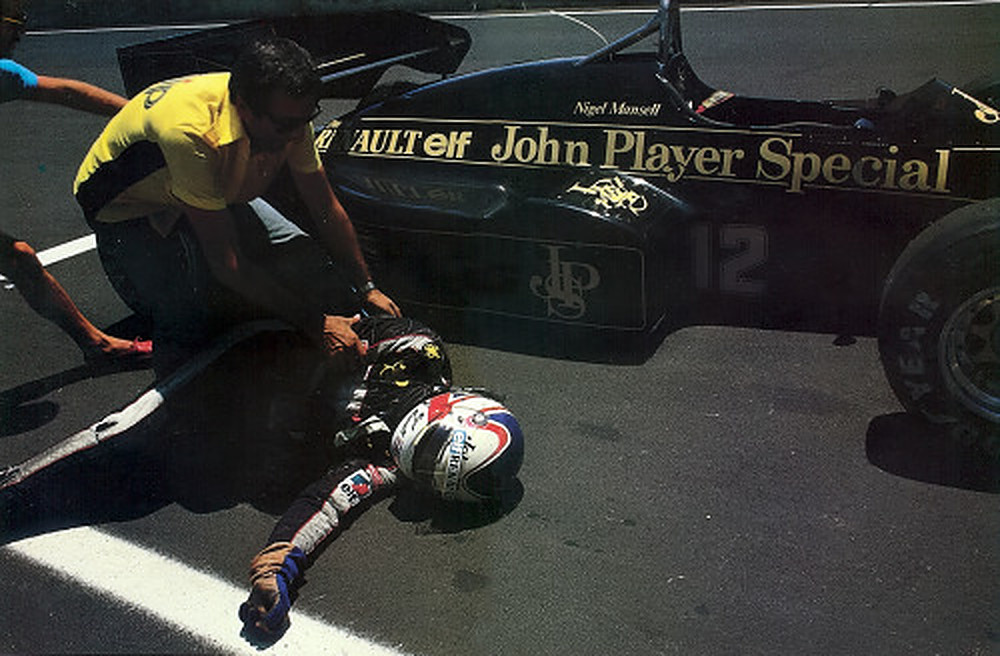 It's our Nige's 69th birthday today and we've chosen a specific shot from the past which we believe rightly embodies the 1992 world champion's mettle and character.
As a fighter, Mansell was never one to give up. Driving for Lotus in 1984, the Briton had secured his first ever pole in F1 at the 1984 Dallas Grand Prix.
But on race day, the hot conditions and a crumbling track had taken their toll on the field. Mansell was running fifth with two laps to go when a slight hit with the wall damaged his gearbox.
Resolute on seeing the checkered flag, Mansell climbed out of his car and pushed it to and across the finish line, before collapsing from exhaustion.
The effort earned him but a single point!