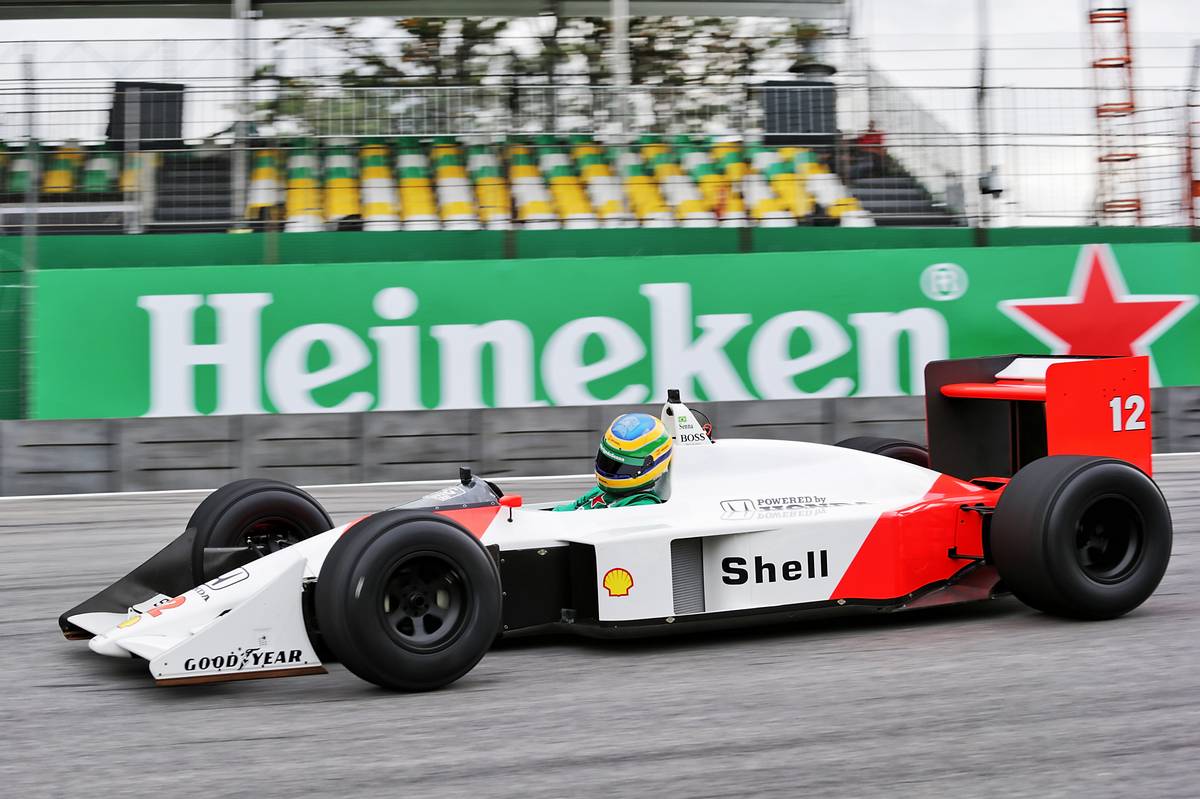 Bruno Senna honored the memory Brazilian icon Ayrton Senna on Thursday at Interlagos with a few laps onboard his uncle's 1988 McLaren MP4/4.
The 36-year-old, who raced in F1 with HRT, Lotus and Williams from 2010 to 2012, took the Honda-powered championship winning car around a track where it had never been before, with Senna stopping briefly to pick up a Brazilian flag, mimicking his legendary uncle's gesture from back in the day.
Sky F1 commentator Martin Brundle also tried the MP4/4 for size, an experience which he said left him "lost for words".
'Just drove that around Interlagos," Brundle wrote on Twitter.
"1988 McLaren MP4/4, chassis #2, race winner in both Prost and Senna's gifted hands. The very car Ayrton took his first world championship with. What a privilege. Wow. Lost for words.
"I'm still elated at driving this masterpiece, hours later. It's my 54th different F1 car driven, the one I've been aching to drive. If I never thrash another F1 car that'll do."