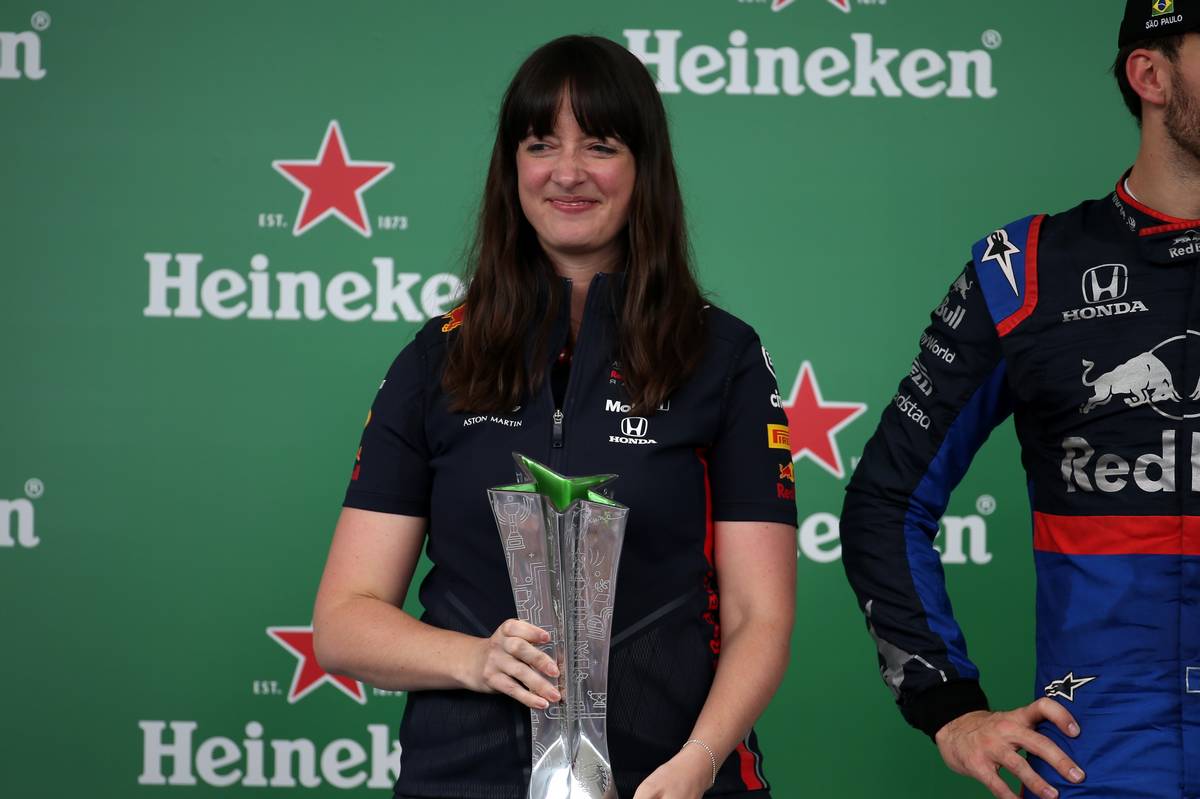 They say that behind every successful man there's a strong woman, and for Brazilian Grand Prix winner Max Verstappen, that woman on Sunday was Red Bull senior strategy engineer Hannah Schmitz.
Many appeared surprised to see the Dutchman flanked by Hanna on the podium, and indeed even Sky F1's David Croft was at a loss to name the soaked-in-champagne jubilant RBR representative.
But team boss Christian Horner gave credit where credit was due, insisting the team's strategist - who recommended that Verstappen pit on lap 52 - share the laurels of success.
"All credit to Hannah today," said Horner. "She offered the strategy; her recommendation was to pit.
"It was a bold choice, we knew he'd (Hamilton) do the opposite. It was the aggressive choice and it worked out.
"That's' why I sent her up today. She's a working mum, she's driving ridiculous hours to come in to work, giving it everything and that's real team work."
Well done Hannah!