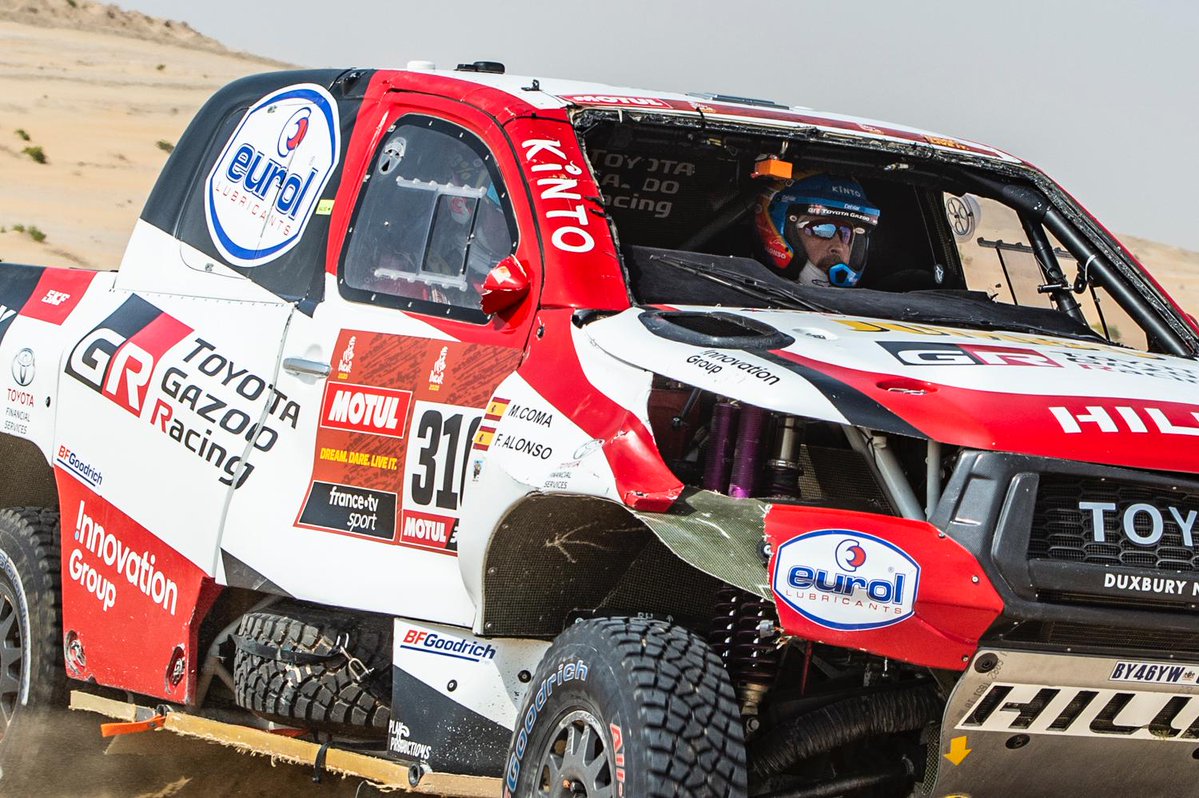 It wasn't the smoothest of starts for Fernando Alonso on Wednesday, the Spaniard hitting a dune and rolling his Toyota Hilux just a couple of kilometers into the Dakar's 10th stage!
Alonso and co-driver Marc Coma, who were sitting 10th overall in the rankings ahead of today's stage, appeared to mount the dune at an awkward angle, upsetting the car's balance at the summit which induced a double roll down the hill.
Ironically, Alonso's mishap could have occurred in the middle of nowhere on the 534 km stage. But forever the showman, the Spaniard did it in front of the media and its cameras.
Undeterred, the Toyota crew continued on its way, after knocking out the windshield and despite a damaged suspension. However, the incident cost Alonso 68 minutes in the stage's first sector.
Not a smooth start of the stage for @alo_oficial!

He dropped over 1h with an early crash and resumed driving without a windshield!

Live race updates ➡ https://t.co/qTNrMHIKg1#Dakar2020 pic.twitter.com/zZFh6gvbq5

— DAKAR RALLY (@dakar) January 15, 2020