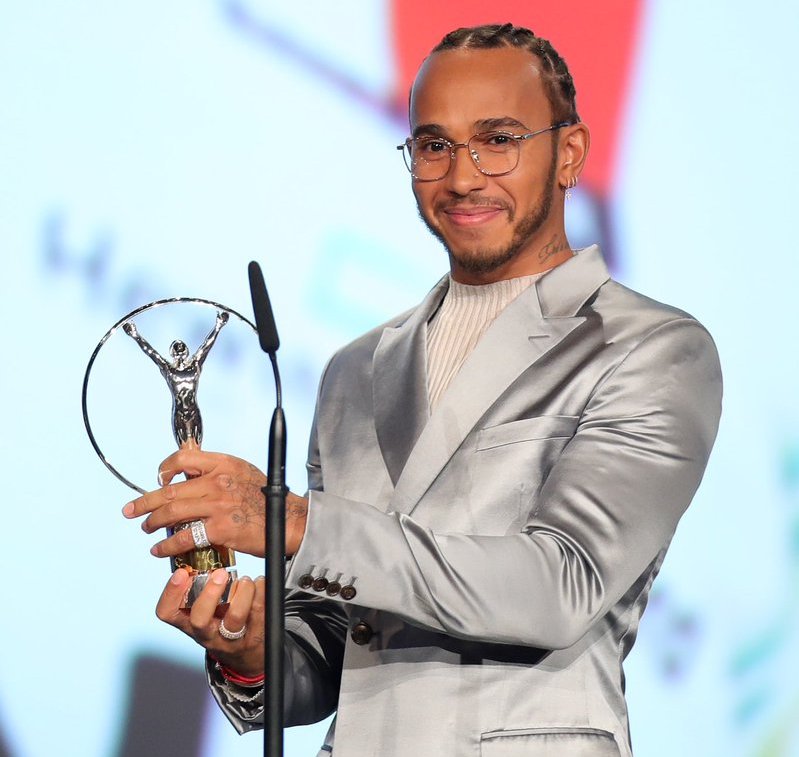 Lewis Hamilton has won the 2019 'World Sportsman of the Year' award, with the distinguished trophy bestowed upon him by Laureus on Monday night in Berlin.
However, the six-time F1 world champion shared the honor with football superstar Barcelona captain Lionel Messi, as both sportsman's outstanding achievements were recognized by Laureus.
"Wow, this is such an incredible honour to see all those greats that I've followed, to sit with all of you tonight, so many great rising stars, legends," said the Briton.
"I've watched so many of you and been inspired by you."
The 35-year-old Mercedes driver also used his acceptance speech to call for mpore diversity in the sport.
"I grew up in a sport that has really given my life meaning," added Hamilton.
"But I've actually grown up in a sport which has little to no diversity. It's an issue we are continually facing.
"It's all of our responsibilities to use our platform for really pushing for gender equality and inclusivity. We have to make sure we are engaging and representing what the world is today."
Hamilton wasn't motorsport's only representative on the Laureus Awards glitzy stage in Berlin on Monday.
Sophia Floersch, who made an incredible comeback to the tracks after her horrendous crash in the Macau Grand Prix in 2018, was the recipient of the 'Comeback of the Year' award.