Yesterday marked one year since the passing of Sir Stirling Moss, which is all the excuse we need to recall an event - or in this case an anecdote - in Mr. Motor racing's legendary and extraordinary career.
In 1984, mesmerized by the generation of terrifying turbo cars that raced in Formula 1, Sir Stirling felt the urge to give one of the flame-throwing puissant machines a proper go.
He conveyed his desire to then Brabham owner Bernie Ecclestone who duly arranged for the 55-year-old to sample the team's 1983 BMW-powered BT52 that Nelson Piquet had steered to his second world championship title the year before.
Moss arrived at the venue - Brands Hatch and its shorter 'Indy Circuit' - wearing his period silk overalls - his Herbert Johnson crash helmet and goggles in hand!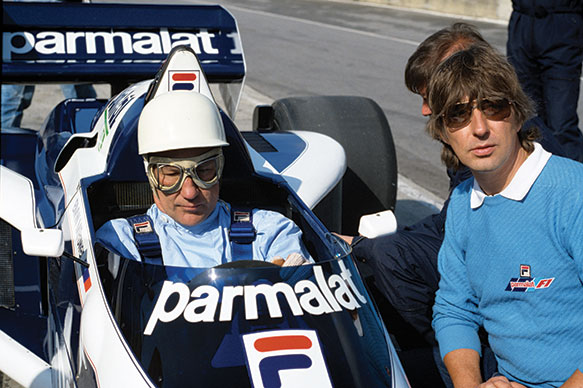 After a short briefing from team boss Herbie Blash, Moss was on his way, idling initially around the course behind a camera car before being set loose and picking up speed.
Strapped in for the ride of his life, Moss predictably struggled to master the 800bhp beast and its slick tyres which he was experiencing for the very first time.
But gradually he tamed the Brabham's seismic power, clocking in after 60 laps with a best time of 46.9 seconds.
That was a little over 4 seconds adrift from the fastest lap set by the BT52 on that day by Italian Pierluigi Martini. Not bad for an old geezer!