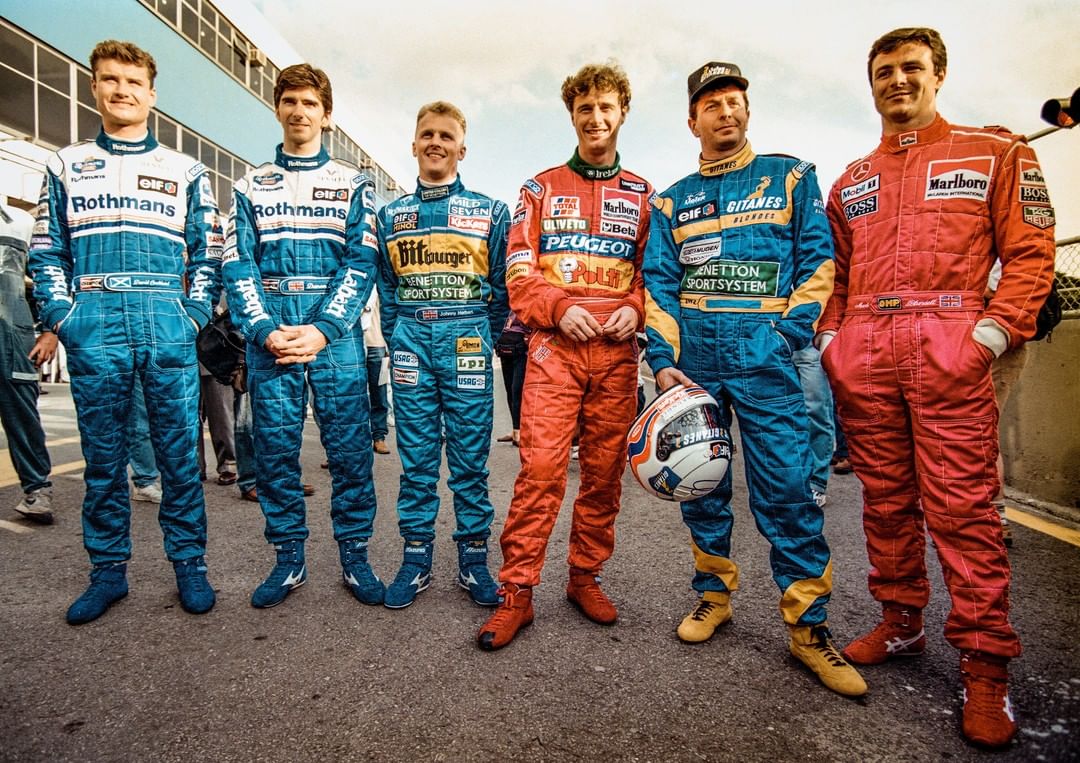 True friendship among drivers is a rarity in Formula 1, or perhaps even an oddity. But when the on-track rivalries cease to exist, affinities sometimes follow their natural course.
This picture brings together Great-Britain's class of 1995, and a flamboyant Irishman, all of which were fierce rivals on the track back in the day?
We won't pretend you don't know their names...
"The F1 Brits from '95, quarter of a century ago..." commented the senior figure in the picture, Sky F1's Martin Brundle.
"No love-in social media back in those days, we just tore pieces out of each other on track and then said 'serve you right'. Then had a beer, or in Brazil a caipirinha.
"Sadly don't see Eddie much because he's great company, but the rest of us are mates to this day."