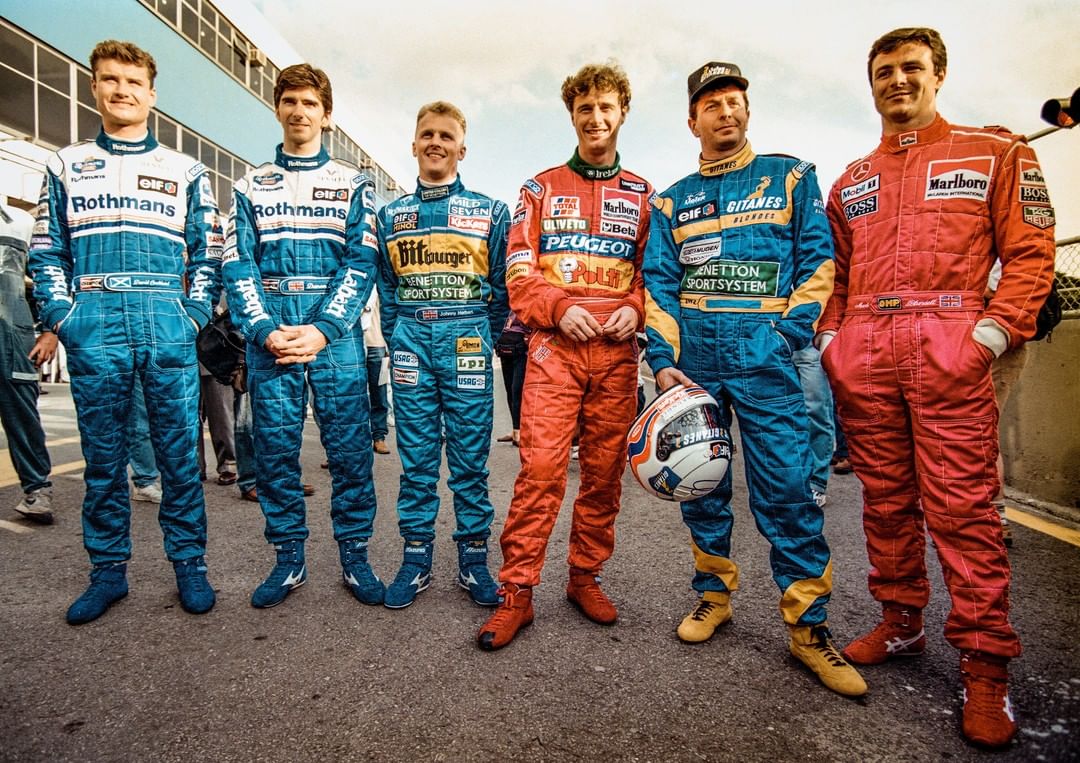 True friendship among drivers is a rarity in Formula 1, or perhaps even an oddity. But when the on-track rivalries cease to exist, affinities follow their natural course.
Sky F1's Martin Brundle posted to Instagram this group shot from the '95 season in which he paid tribute to his fellow Brits who were his fierce rivals back in the day. You don't need the names, you know who they are.
"The F1 Brits from '95, quarter of a century ago..." wrote Martin. "No love-in social media back in those days, we just tore pieces out of each other on track and then said 'serve you right'. Then had a beer, or in Brazil a caipirinha.
"Sadly don't see Eddie much because he's great company, but the rest of us are mates to this day."