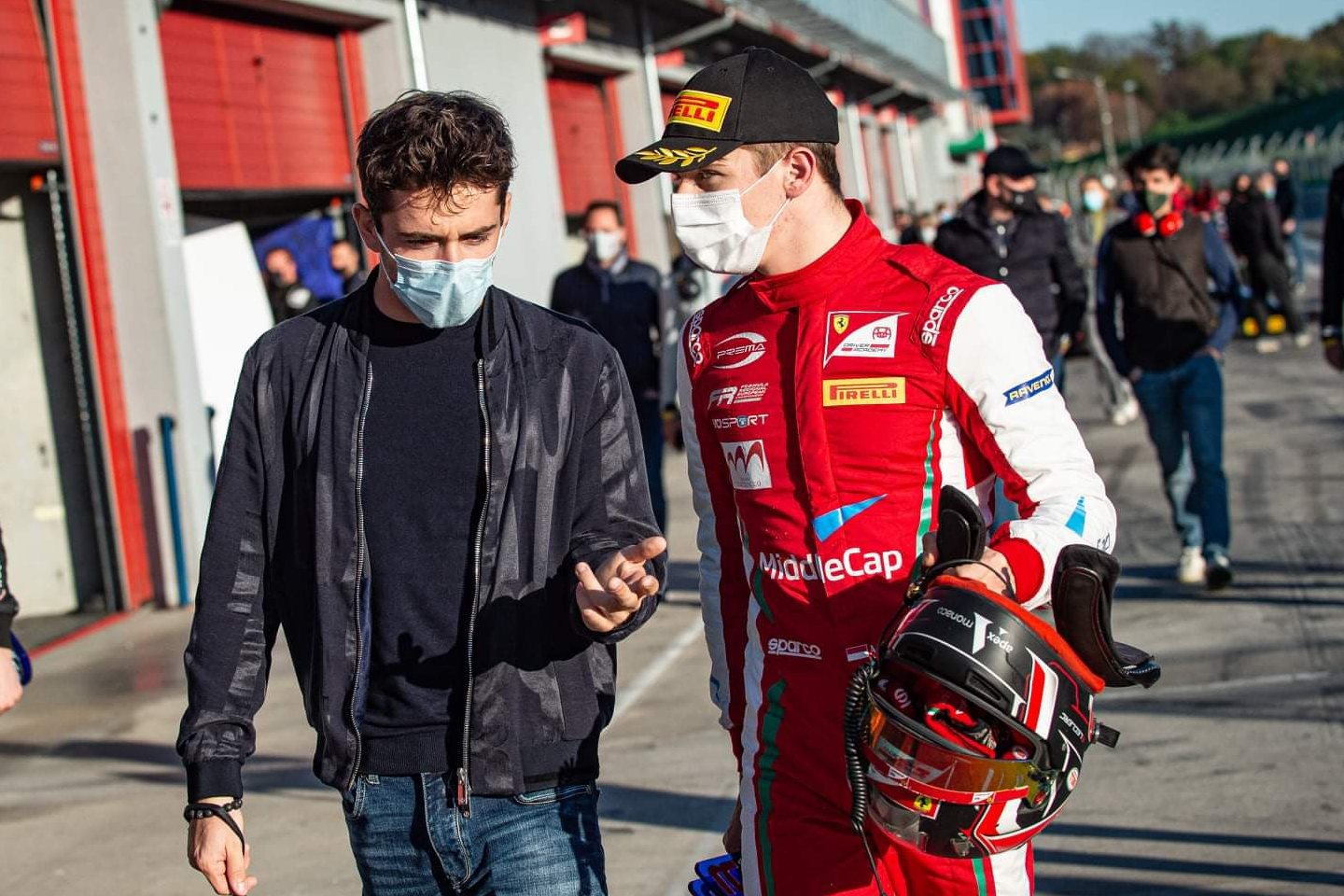 The Leclerc family is a tight-knit group, but even more so on race weekends.
On Sunday, Charles Leclerc was at Imola to support brother Arthur's efforts in the penultimate round of the Formula Regional European Championship.
The 20-year-old hopeful and Ferrari Driver Academy member enjoyed a productive day at the Autodromo Enzo e Dino Ferrari, securing a runner-up spot in race 1 and recovering from a technical issue in race 2 to conclude his weekend with another podium in the event's final heat.
Overall, Charles Leclerc was "very happy" with his sibling's harvest of points which leaves Arthur P2 in the championship's standings, just two points behind fellow FDA member and Prema teammate Gianluca Petecof with just one round to go.
"I like to stay on the side of the track, not disturbing too much with the work but surely it is more stressing for me to be outside the track, looking at my younger brother!," the Scuderia charger told the media.
"But very happy with the job he has done today! Now everything will be all to play for in Vallelunga. I wish him the best!"