Fifty-seven years after his last official race outing – in the Nassau Trophy Race in the Bahamas in 1964 – Roger Penske donned a pair of overalls last week and returned to the cockpit.
Just a day after Team Penske and Porsche Motorsport announced a partnership to tackle the new LMDh prototype class on both sides of the Atlantic from 2023, the 84-year-old American racing legend took to Michigan's M1 Concourse onboard his team's 2005-2008 championship winning Porsche RS Spyder.
The run was not only a salute to the past for Penske and Porsche ahead of the pair's future endeavor into the IMSA and WEC sportscar series, but also an opportunity for The Captain to stretch his legs ahead of this summer's Festival of Speed at Goodwood, where Roger will run up the hill onboard several of his winning machines, including the Porsche RS Spyder.
Penske admitted the car was a far cry from the basic machinery he once raced in a bygone era.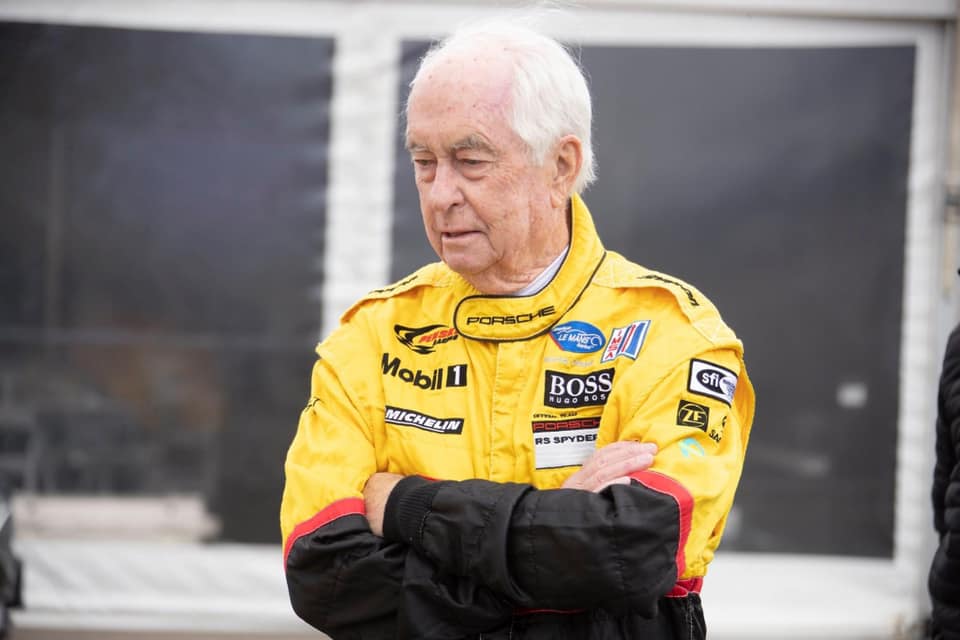 "Well, it's a special car because it's the one that won the Sebring 12 Hour race," he told RACER.
"I hadn't driven the car, and just figuring out how to get into it and get out was a was the first part of business. And then, the M1 concourse track is three minutes from my office, so we were able to bring that car out to out there.
"In the old days you had you know the Birdcage Maserati, even the Porsche RS and RSK, and the Ferrari we had at Le Mans, these were big cars with big open cockpits and never had the downforce, and certainly it was almost claustrophobic for me when I first got in.
"And I got a chance to make 25 laps in it just to understand all the buttons and get myself comfortable with a seat fitting, so at least I've been in it and drove it.
"It's an amazing car, and was fun to play with."
This year's annual motorsport classic at Goodwood that will take place between July 8-11 will showcase "The Maestros - Motorsport's Great All Rounder", a theme that Penske exemplifies through his outstanding as a team owner over the decades in IndyCar, NASCAR, Formula 1 and in sportscar racing.