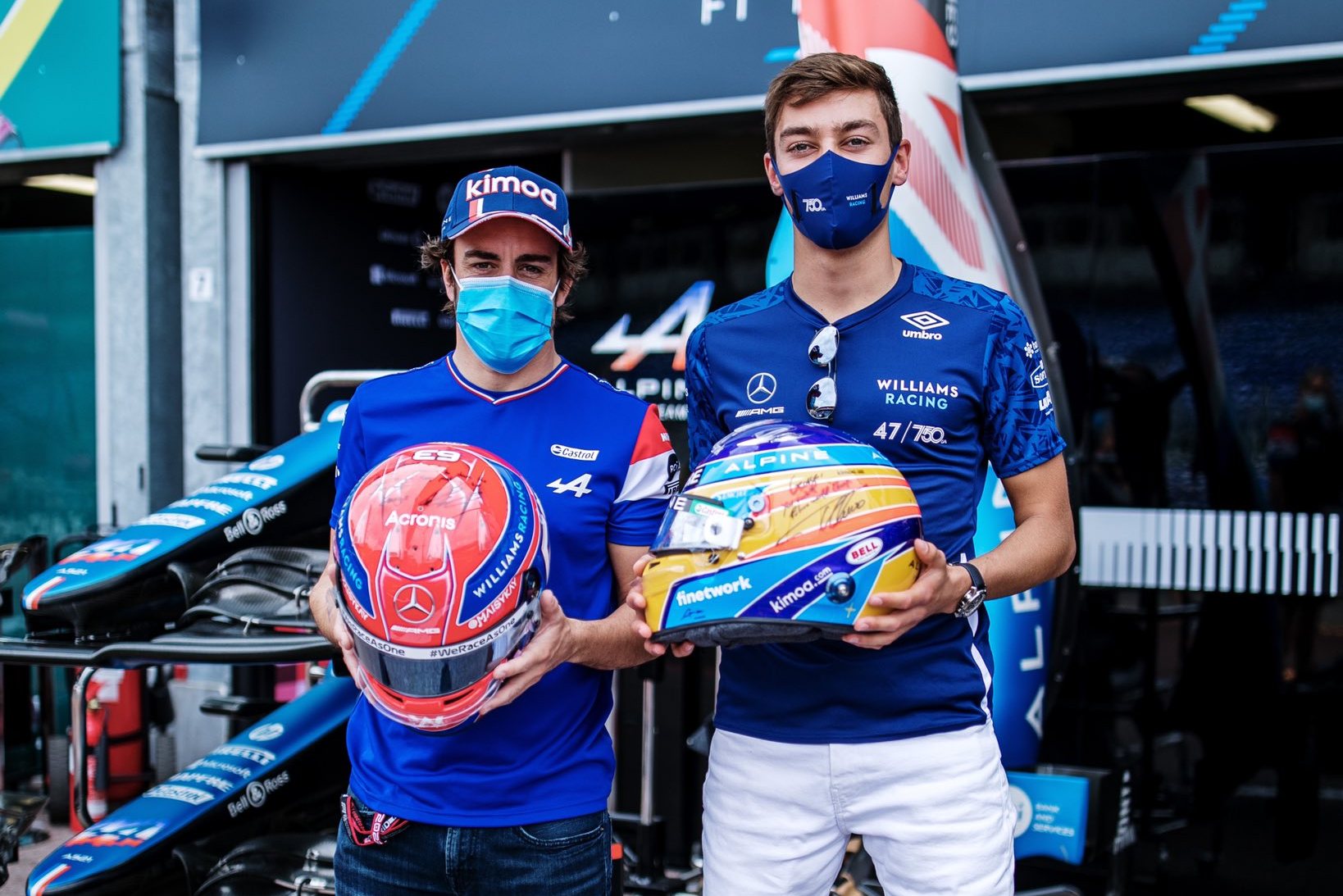 George Russell and Fernando Alonso exchanged helmets last weekend in Monaco, but for the Williams driver, the swap came with a massive pat on the back by the Spaniard.
Alonso will add Russell's lid to his ever-increasing collection at his museum at Cayés in the Asturias, but before gifting his own helmet to the Briton, the two-time world champion took the time to pen a few good words.
"George, you rock!! Future World Champion."
And Alonso knows a future F1 world champion when he meets one...