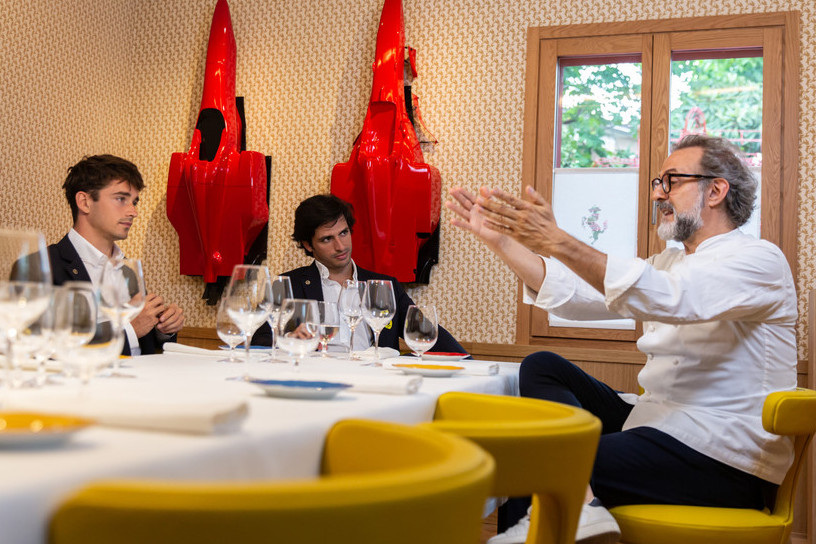 Charles Leclerc and Carlos Sainz were on hand yesterday in Maranello to celebrate the start of a new era for the Cavallino, the legendary restaurant that holds a special place in Ferrari history.
The historic venue where Enzo Ferrari would regularly lunch and discourse with his engineers and drivers, or lambast the Italian press on post-race Mondays, re-opened last month after a major renovation.
Now at the helm of the Ristorante Cavallino, multi award-winning chef Massimo Bottura has concocted a menu that brings "a new perspective and a new way to bring Modenese cooking to life."
Whether he was giving Charles and Carlos his two cents on track limits yesterday, or explaining the secret sauce that accompanies Modena's traditional Cotechino in Galera, the Scuderia chargers were obviously hanging on Chef Massimo's every word!