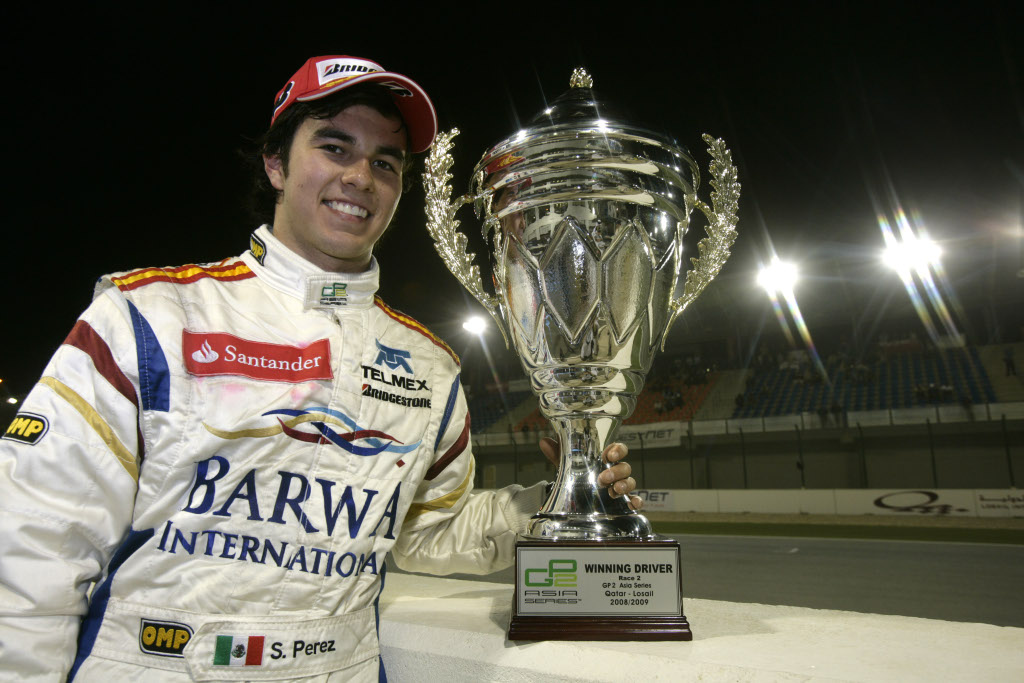 Formula 1 teams will enjoy a first in Qatar this weekend, but one driver in the field is actually familiar with the Losail International Circuit.
Back in 2009, Sergio Perez competed at the venue in a round of the Asian GP2 series and won the second race that took place that weekend.
Perhaps it's a good omen for the Red Bull driver, although Perez admitted to not remembering very much of his winning weekend in the desert back then.
"It's a really fast track, with a lot of downforce required, let's see how fast we'll be," he said.
"I don't remember it well, I ran there a long time ago, so I don't think I have much of an advantage!
"Three races remain in the season, and everything is still at stake. In Brazil there was a very fun race, we hope it will be like this again this weekend."