Fifty-year-old Jacques Villeneuve is as excited as a spring chicken to try and make the grid for next month's NASCAR's blue-riband race, the Daytona 500.
Villeneuve, who tried his hand at NASCAR in the past failed to qualify for the Daytona 500 back in 2008, but the 1997 F1 world champion and Indy 500 winner was hard at work this week at the Speedway getting up to speed with Team Hezeberg's Next Gen Ford Mustang emblazoned with a #27 dear to the Villeneuve family.
The Dutch outfit, owned by touring car legend Toine Hezemans and his partner Ernst Berg, is a new Cup Series entrant so Villeneuve will need to qualify for Daytona based on his speed on his results in the preceding qualifying races.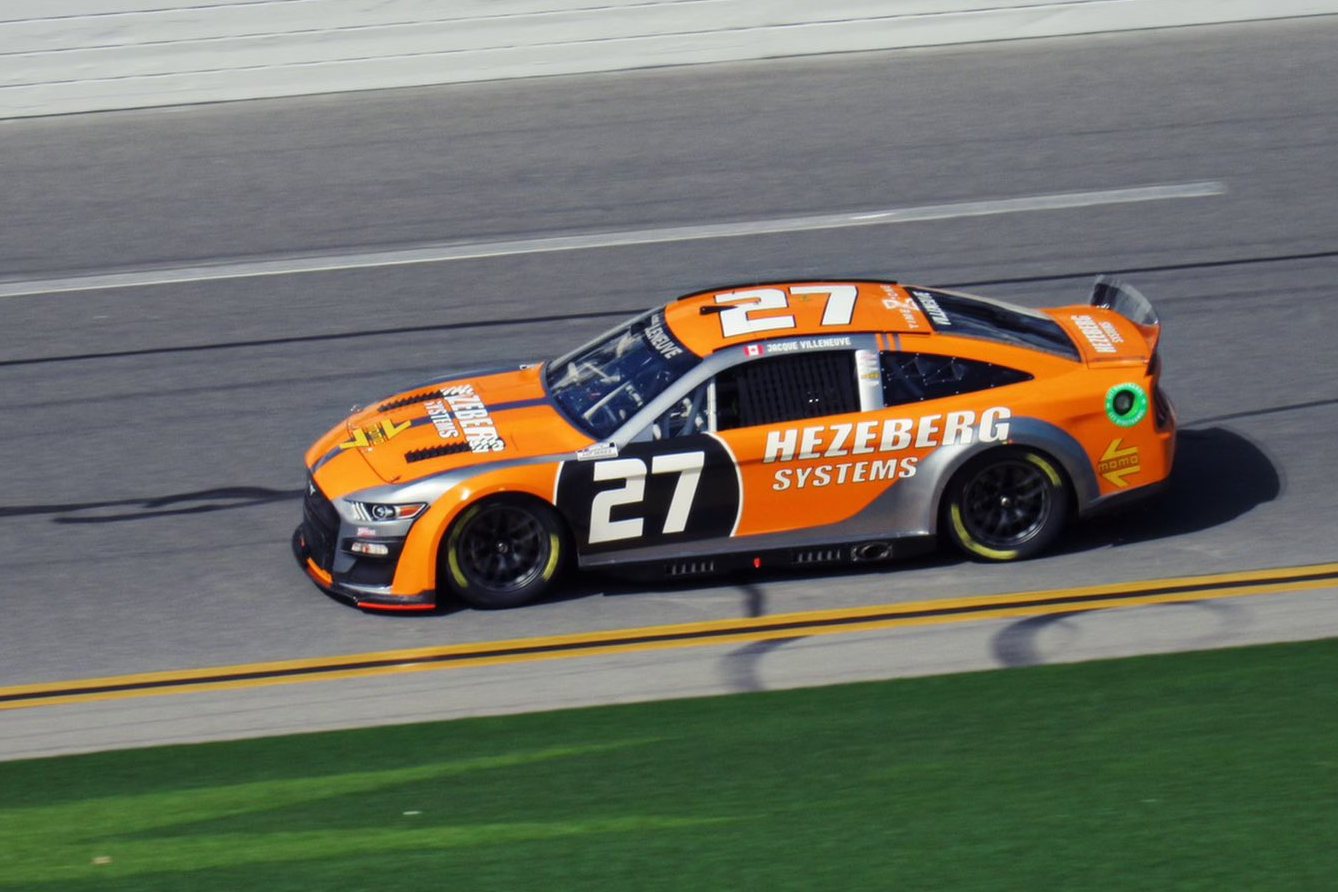 "The last time I was in NASCAR I think was quite a few years, a lot of years ago," commented the Canadian earlier this week. "It would be really special.
"It's a very special race to take part in and it's hard to get in the show when you have to qualify on time or run the duel (qualifying race).
"It makes it more stressful. Just making the show would be something special.
"I've always wanted to race in NASCAR," he added. "It's been a matter of opportunities and it became more and more difficult to get racing.
"There are a few races in the world that stand out for me – the Indy 500, the 24 Hours of LeMans and Daytona. It's part of that very small group of special races that if you get the chance, try it out."