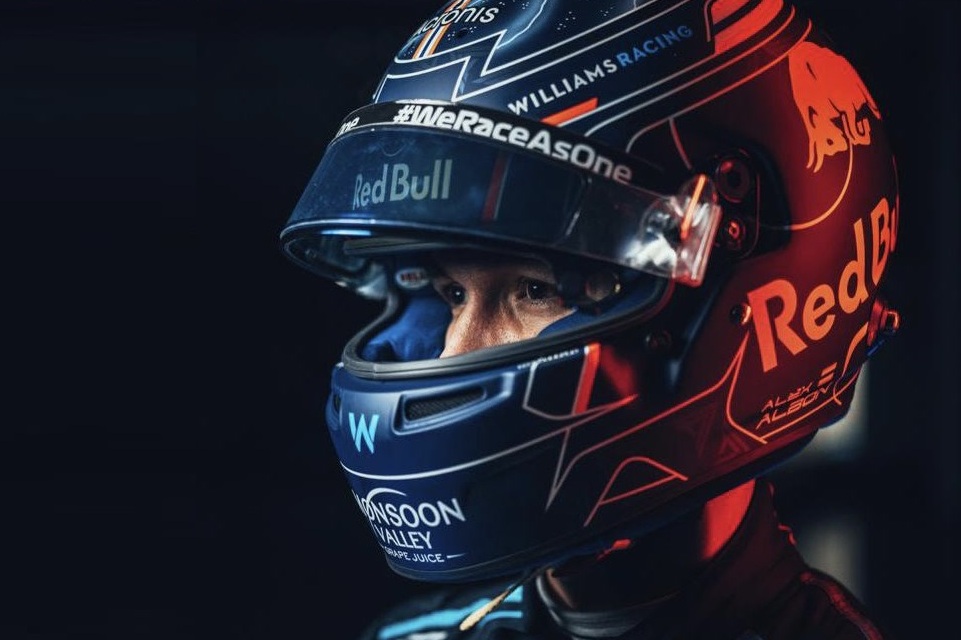 After a year on the sidelines, Alex Albon returns to Formula 1 this year with Williams and with a new helmet design.
Although he'll be racing with the Grove-based outfit, the 25-year-old retains an affiliation with his former employer Red Bull, and that link is written all over the new lid that he unveiled on Friday.
Albon was promoted to F1 by the energy drink company's Toro Rosso team in 2019, and then transferred mid-season to Red Bull Racing following Pierre Gasly's disappointing performances.
However, after a full season in 2020 that didn't fulfil the team's expectations, the Anglo-Thai racer was benched for a year. But he returns to the fray with Williams raring to go, like a restless red bull!