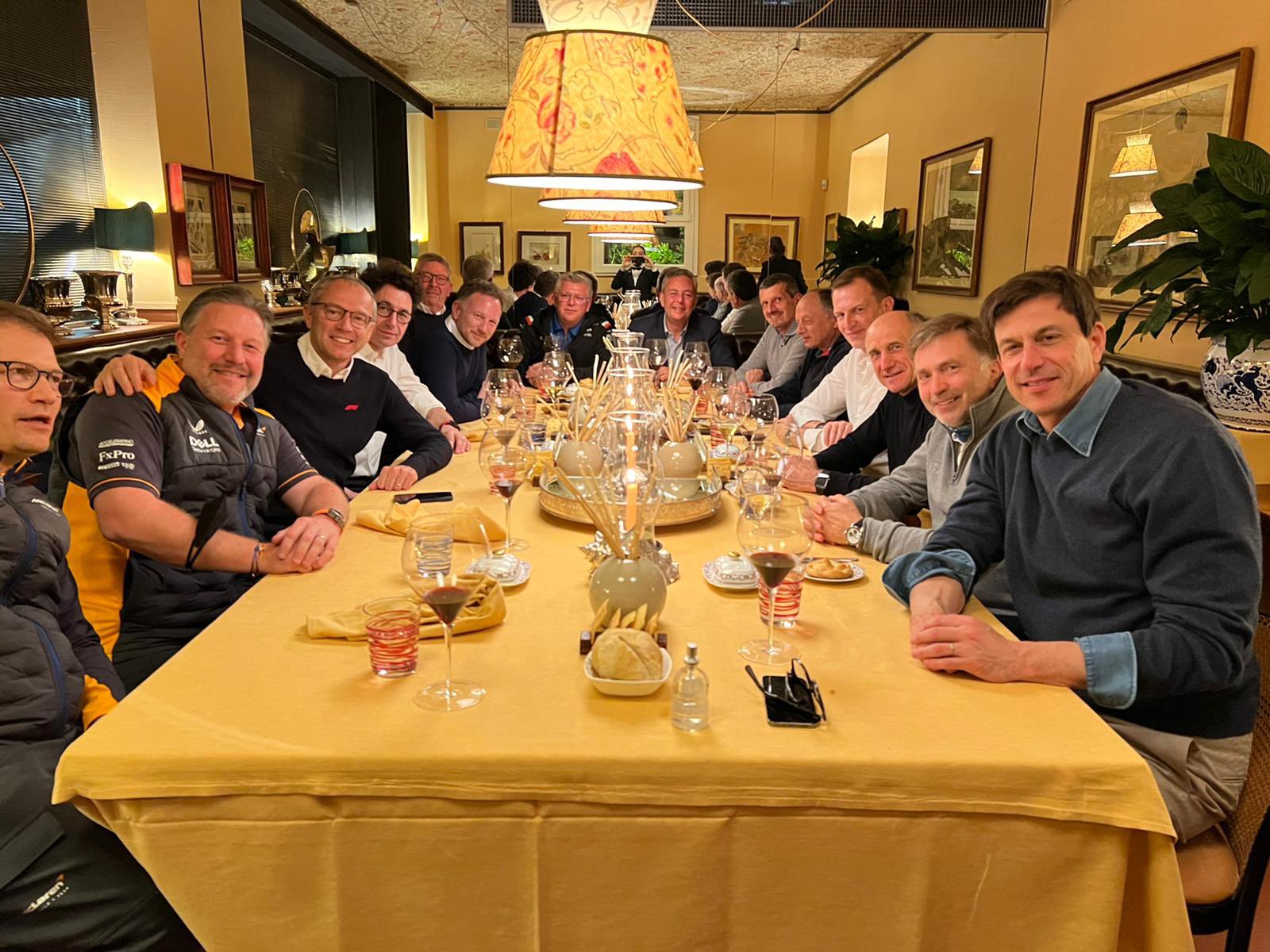 By nature, F1's team principals are just as competitive as their drivers, and sometimes a relationship between a team boss and a counterpart from another outfit can dissolve into acrimony.
Cue Christian Horner and Toto Wolff and their toxic rapport last season as an example of intra-team antagonism.
But as individuals involved in the same field of expertise, they can relate to each other's concerns and problems.
So, a quiet night out among themselves at Imola ahead of this weekend's Emilia Romagna Grand Prix, at the behest of F1 CEO Stefano Domenicali who gladly picked up the tab, was perhaps an opportunity to talk shop and share some common thoughts while musing on life in the fast lane.
However, looking at this picture, one question comes to mind: where was Aston Martin team boss Mike Krack?
It appears the German was indeed invited but never got the message!