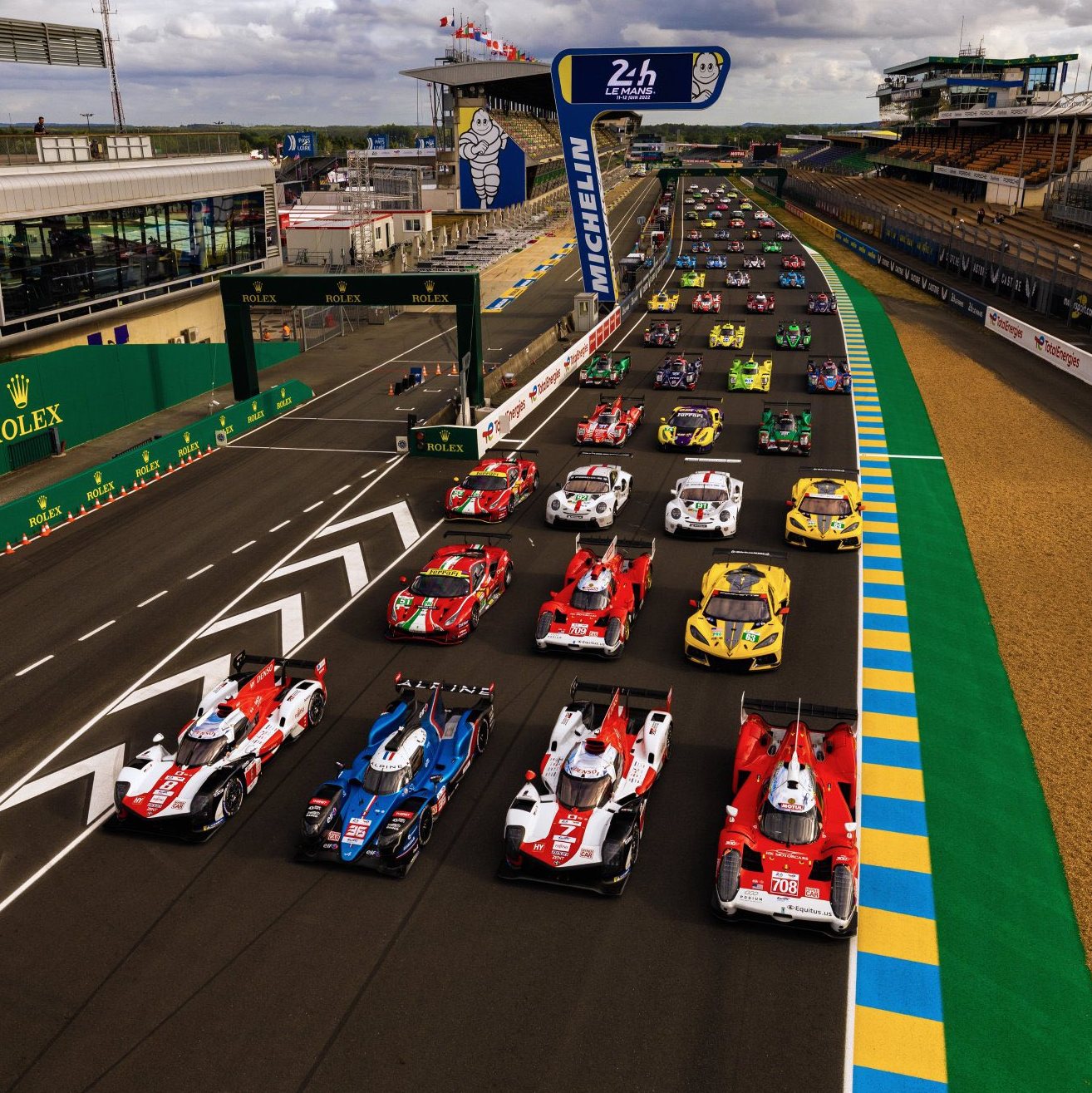 The sixty-two cars contending for a spot in the limelight in next weekend's 90th edition of the Le Mans 24 Hours came together on Tuesday for their traditional group shot.
On paper, overall victory is ensured to go to one of the six cars entered in the top Hypercar class, with last year's winner Toyota headlining the group once again.
The Japanese manufacturer will be battling against a single Alpine entry and two cars fielded by private American outfit Glickenhaus Racing.
But Toyota might also need to contend with a late Balance of Power (BoP) change that could peg back its GR010-hybrid relative to its rivals, and especially to Alpine's A480 which took top spoils at Sebring earlier this year.
Adding those teams entered in the LMP2, LMGTE Pro and LMGTE AM categories, a total of 186 drivers are set for two trips around the clock next weekend at Le Mans.
The endurance classic will kick off on Saturday at 16h00 CET or 15h00 BST.