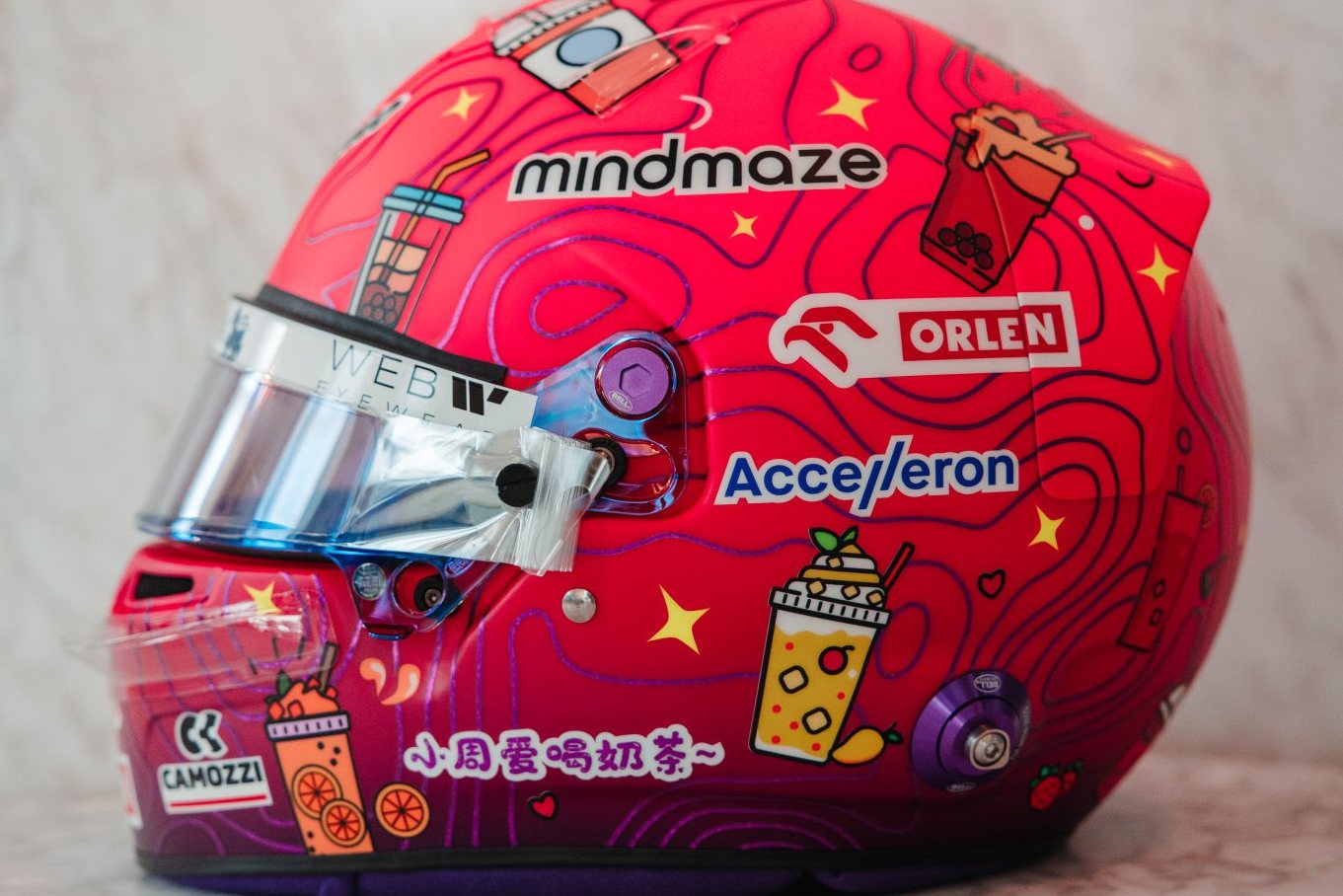 Alfa Romeo's Zhou Guanyu is marking his maiden Singapore GP with a flashy new helmet livery promoting his favourite drink: bubble tea!
Formula 1 returns to the Marina Bay venue this week for the first time since 2019, and not a moment too soon for fans of the always entertaining night race.
In the usually sweltering heat and humid environment, it's important for drivers to stay hydrated. And Zhou has chosen 'bubble tea' as his favourite beverage and subsequently as the main theme of his bright red lid.
The Chinese driver explained on Twitter that the inspiration for his new helmet design came from his visit to the Australian GP back in April, when, roaming the streets of Melbourne he noticed "so many bubble tea stores" as he tweeted at the time.