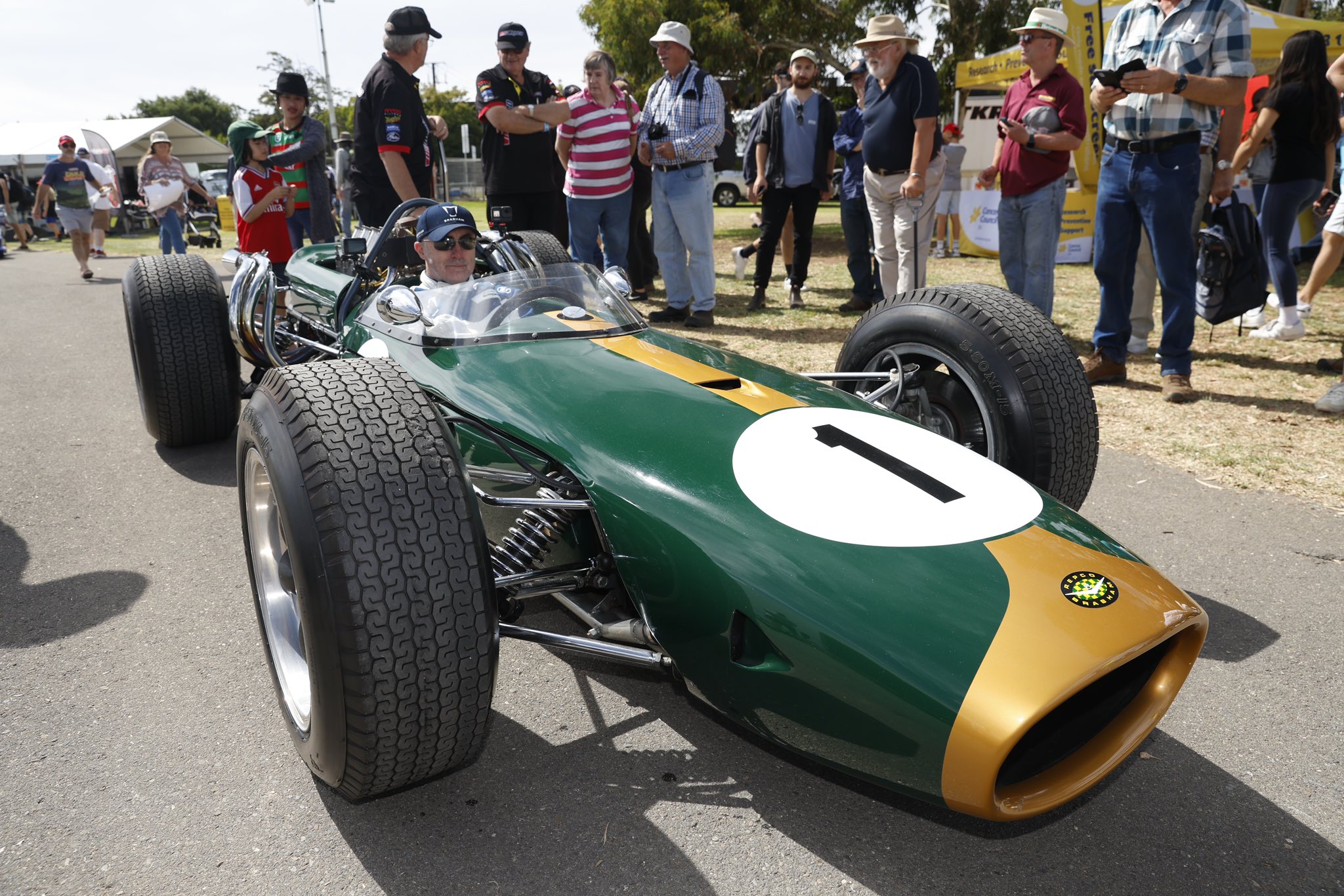 David Brabham and son Sam – the son and grandson of three-time F1 world champion Jack Brabham – showcased on Saturday in Adelaide perhaps the most splendid piece of the family's motorsport heritage.
Just a week ahead of next weekend's Australian Grand Prix at Melbourne, local fans warmed up to the third round of the F1 world championship with the Adelaide Motorsport Festival, an annual event held on a shortened version of the former Aussie GP held in the city at Victoria Park.
A collection of heritage F1 cars took to the track, but the center piece was undoubtedly the Brabham B19, designed by Ron Tauranac and raced to the title by Sir Jack in 1966.
Beyond its remarkable track record, the green and gold liveried machine - once called the 'Old Nail' by its legendary driver - is also the only eponymous car in the history of F1 to win the championship.
And for both David and son Sam, pleasing the crowd with demo laps onboard the immaculate Repco-powered car this weekend has been a succession of a "lump-in-throat" moments, even if the pair's speed was limited for insurance reasons.
"Any time you get in something like that, it's always special – and I'm not doing a lot here," said David ahead of his run.
"When we drove some of his cars before the Australian GP in 2019, the response from the crowd was amazing – Dad was treated like royalty here.
"He was so down to earth, would speak to anyone but was probably the most famous person in Australia at one point.
"Over here, particularly when you get the BT19 out – it's an iconic Australian F1 car with an Australian engine – it certainly helps bring the emotions to the front."