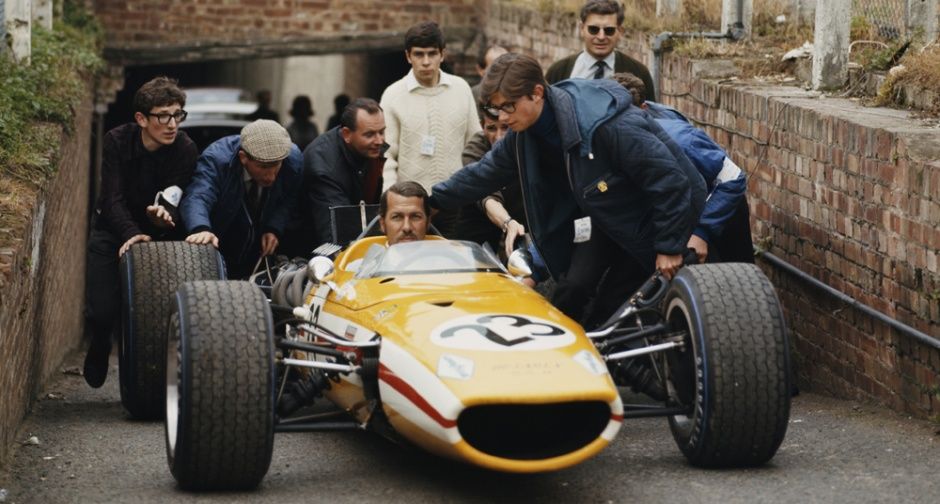 Jo Bonnier was born on this day in 1930. The Swede's career in Formula 1 spanned over a decade, starting in 1958. While Bonnier only won a single Grand Prix - with BRM at Zandvoort in 1959 - in his career, he wasn't exactly a journeyman.
He was however a gentleman-racer as measured by the true standards: worldly and refined off the track, fair and sportsmanlike on it.
Perhaps his greatest contribution to the sport was heading the GPDA's endless campaign for safety in the 1960s. Tragically, Bonnier fell victim to the perils of the sport when he was killed at Le Mans in 1972.
Jo is seen here being wheeled out onboard his McLaren M5A before the start of practice for the British Grand Prix at Brands Hatch in 1968.